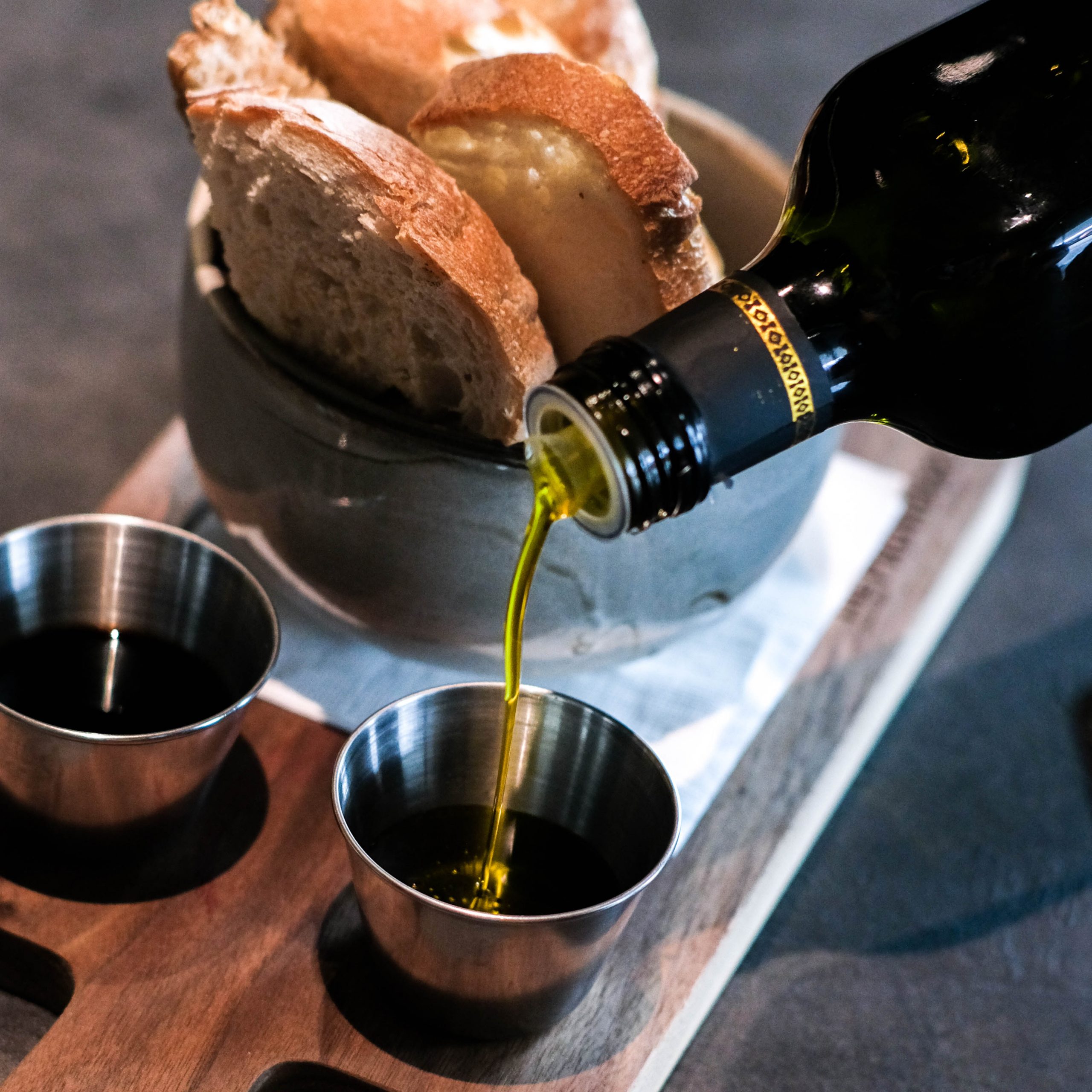 Experience the flavours of The Providore with our new-in range of Extra Virgin Olive Oils!
You can now recreate your Providore cafe favourites at home using the same olive oils that we use in our kitchen. Feel like you're dining at our café, when you use our Olive Oil range in your very own kitchen!
Whether it's cooking your meal using our Light Olive Oil or drizzling the Full robust Olive Oil onto a hearty salad, our versatile range of EVOOs will make a fantastic addition to any kitchen pantry.
Read on to figure out which Olive Oil will suit your needs best!
The Murray River, in South Australia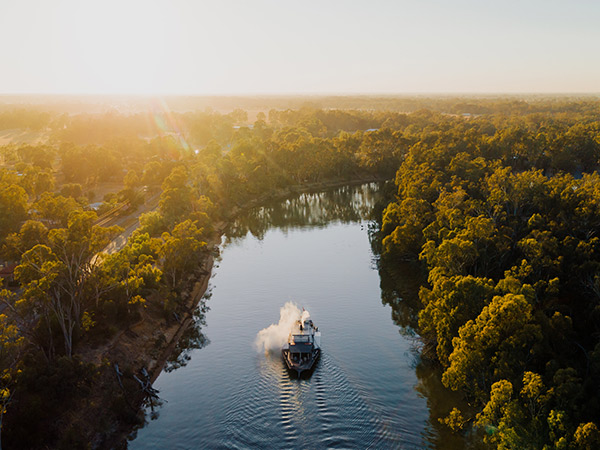 For our food connoisseurs out there, our Extra virgin olive oils are made with olives harvested from the banks of the Murray River, where the Mediterranean climate and fertile red soils guarantee premium quality.
Now, onto our line-up!
The Providore Light Extra Olive Oil (01)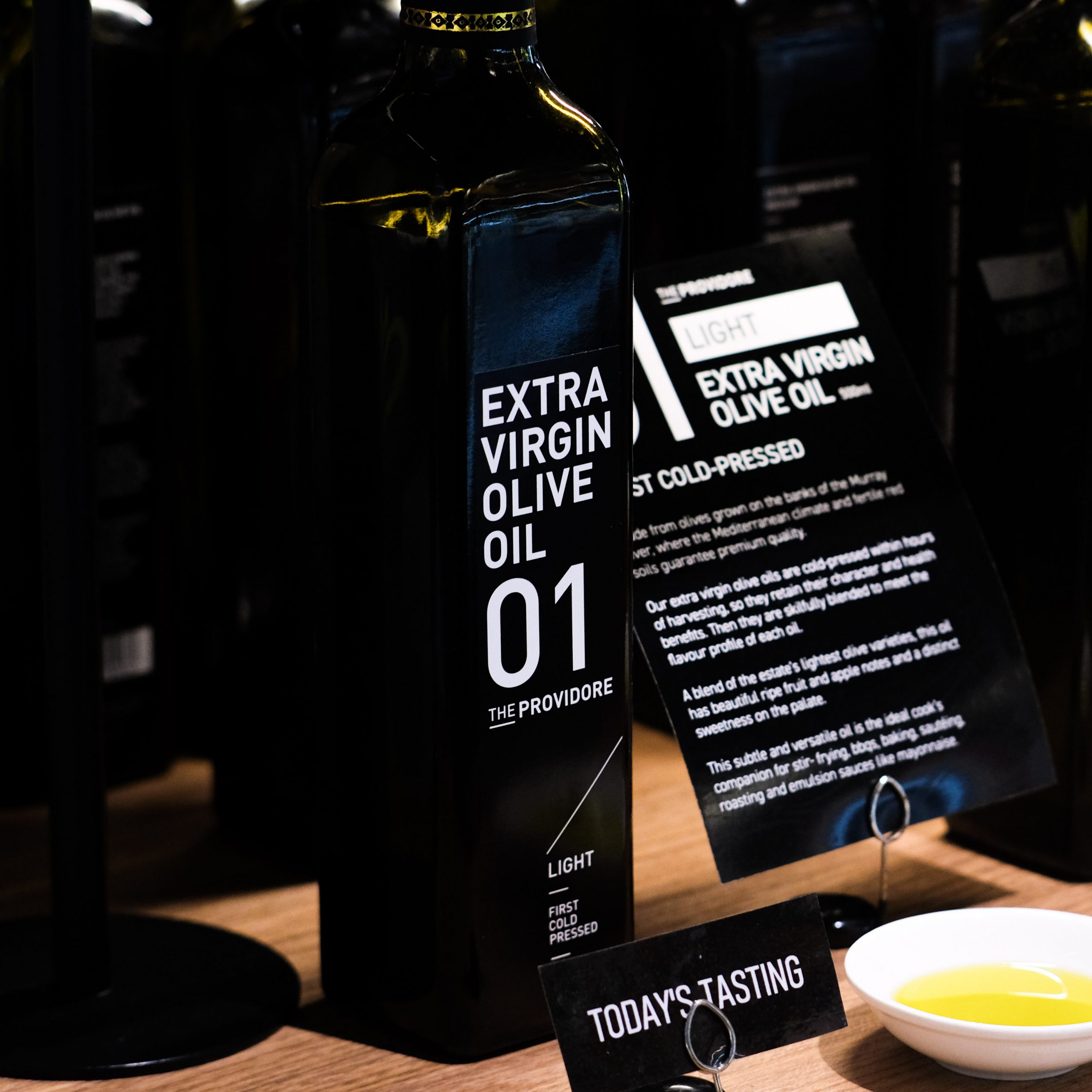 First up, we've got our Light EVOO (01). This light blend showcases sweet, delicate floral notes with a hint of red apple, bananas, and fresh cut grass. You can pair this light tasting olive oil with fish, seafood, mayonnaise or as a butter replacement (3/4 of directed amount)
Our 01 olive oil is the perfect choice if you want to elevate the flavors of your food, without them being over-powered by the richness of your cooking oil. The 01 blend is is best used for cooking and you can taste it in our very own Crab Linguine!
The Providore Medium Extra Olive Oil (02)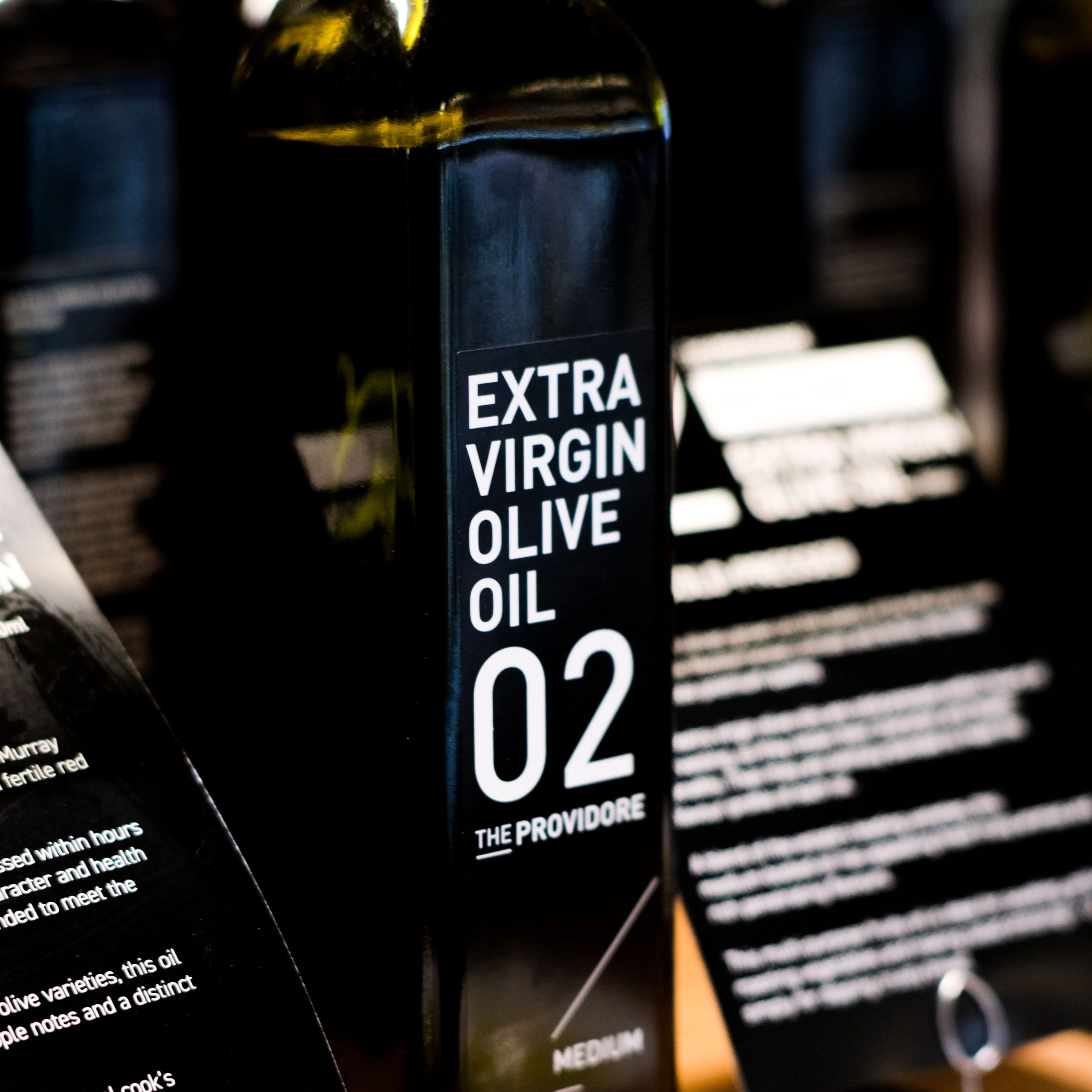 Next up, we have our Medium Olive Oil (02). This Medium blend displays a superb combination of fresh, grassy notes, green bananas and tomatoes, with a stunning finish exhibiting moderate bitterness, pungency, and a creamy aftertaste. Our Medium Olive Oil is fruity, which is ideal for enjoying with salads, pasta, vegetables and fish. It's a great 'all-rounder' in the kitchen, it can be used for cooking or as a salad dressing!
The Providore Full Extra Olive Oil (03)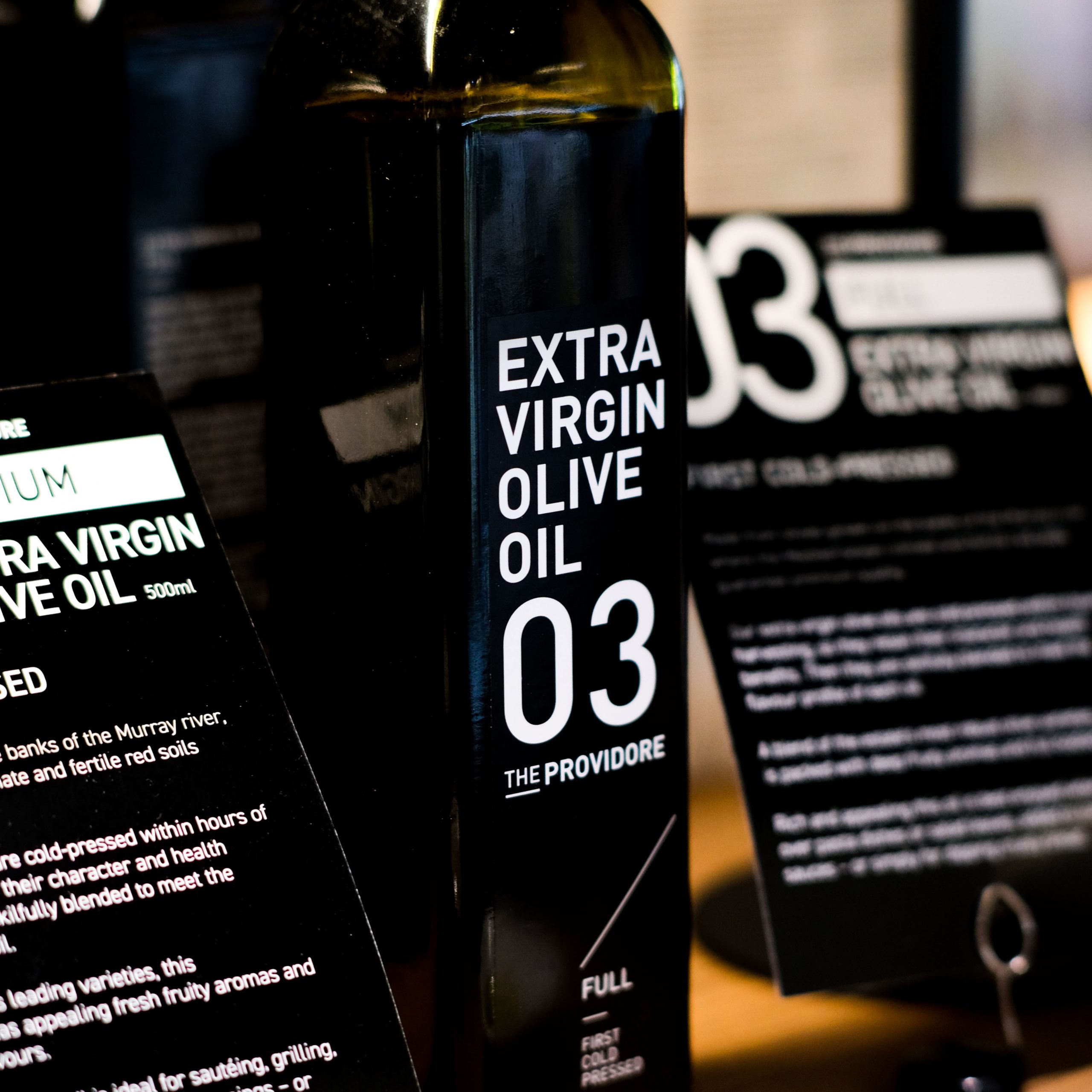 And last, but not least, our Full EVOO (03). This olive oil boasts a green grassy nose, with a complex nutty flavor.
It is well-balanced, with a firm bitterness and pungency. What you get is typically a blend of Koroneiki and Coratina varieties of olives which originate from Greece and Italy respectively. This blend produces a particularly bold, robust oil with a tinge of freshly cut grass. It can be used more often as a salad dressing, in a marinade, or incorporated into stews or casseroles. You can even enjoy it on its own as a dip for some freshly baked bread!
Our Olive Oils are also available online!
For those who are purchasing from us for the first time, we currently have a $10 off promo for orders above $100!
Here's a simple recipe you can try making with our Light Olive Oil (01).
It should take you no more than 10-15minutes from preparation to serving!
Stir Fried Bok Choy with Shiitake Mushrooms
(for 2 servings. Adjust accordingly for larger portions)
Ingredients you'll need:
1 bunch bok choy (cut bite-sized)
2 shiitake mushrooms (soaked, sliced)
1 clove garlic (roughly chopped)
1 tsp oyster sauce
1 tsp soy sauce
1/4 cup water
2 tbsp EVOO (01)
Cooking Method:
Heat the EVOO in a wok. Once the oil is hot, sauté the garlic until fragrant.
Add in the mushrooms and bok choy, stirring for 1 min.
Add the oyster sauce, soy sauce and water, stir for 1-2 minutes or until the bok choy and mushrooms are cooked.
Serve. And enjoy!