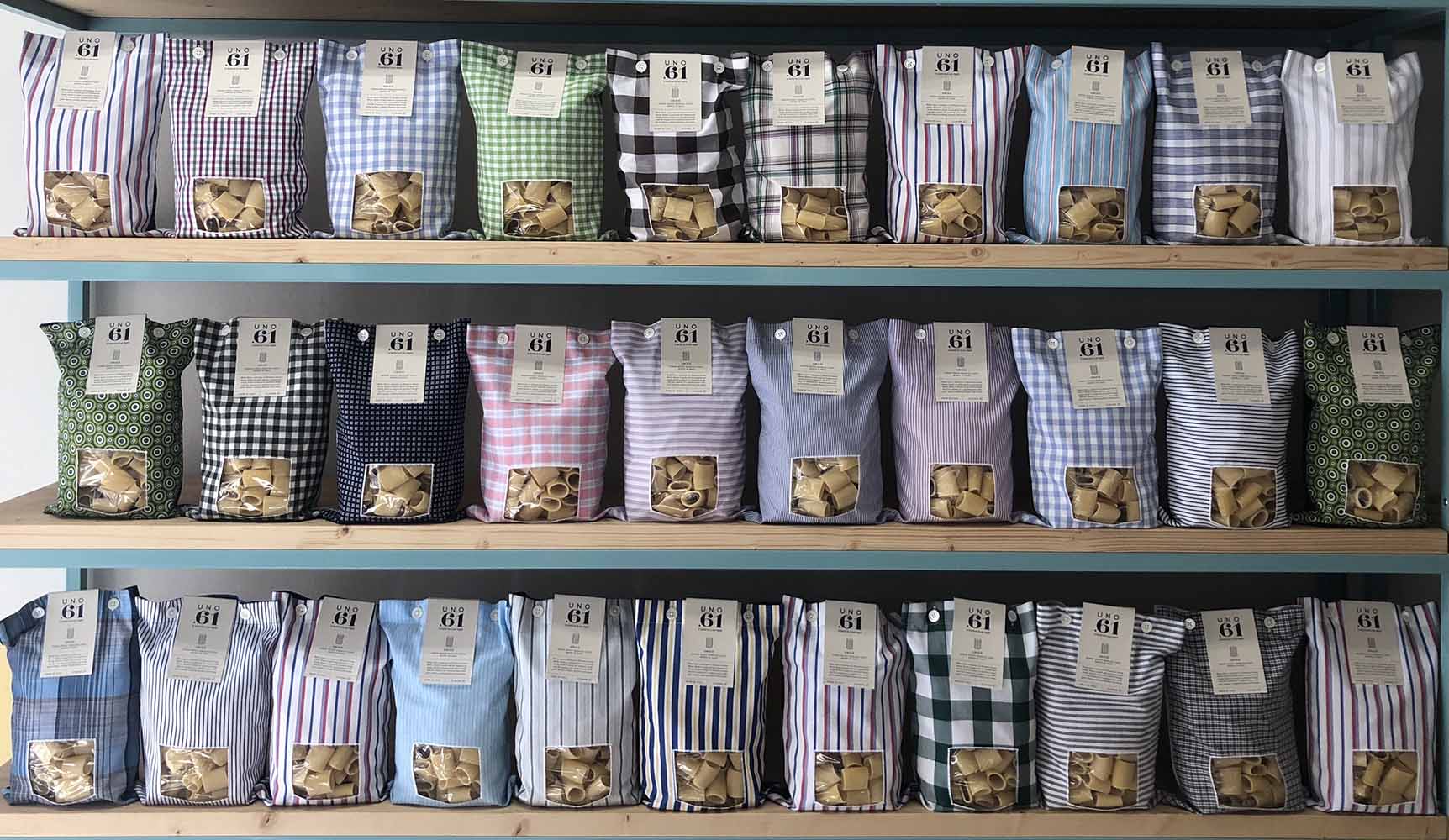 TAILORING, DESIGN and PASTA
The Uno.61 Pasta is where the perfection of pasta maker Raimondo Mendolia meets the elegance and sophistication of tailor designer Angelo Inglese. 
Raimondo Mendolia is one of Italy's best pasta makers, with great experience, passion and love for this Italian staple. Angelo Inglese is known to be the finest Designer & Luxury tailor that Italy has seen. 
In this one of a kind pioneering project aimed to combine fashion, gastronomy and sustainability, Uno.61 was born.
Read on to find out more about this exclusive collector's pasta that is only available in Singapore at The Providore!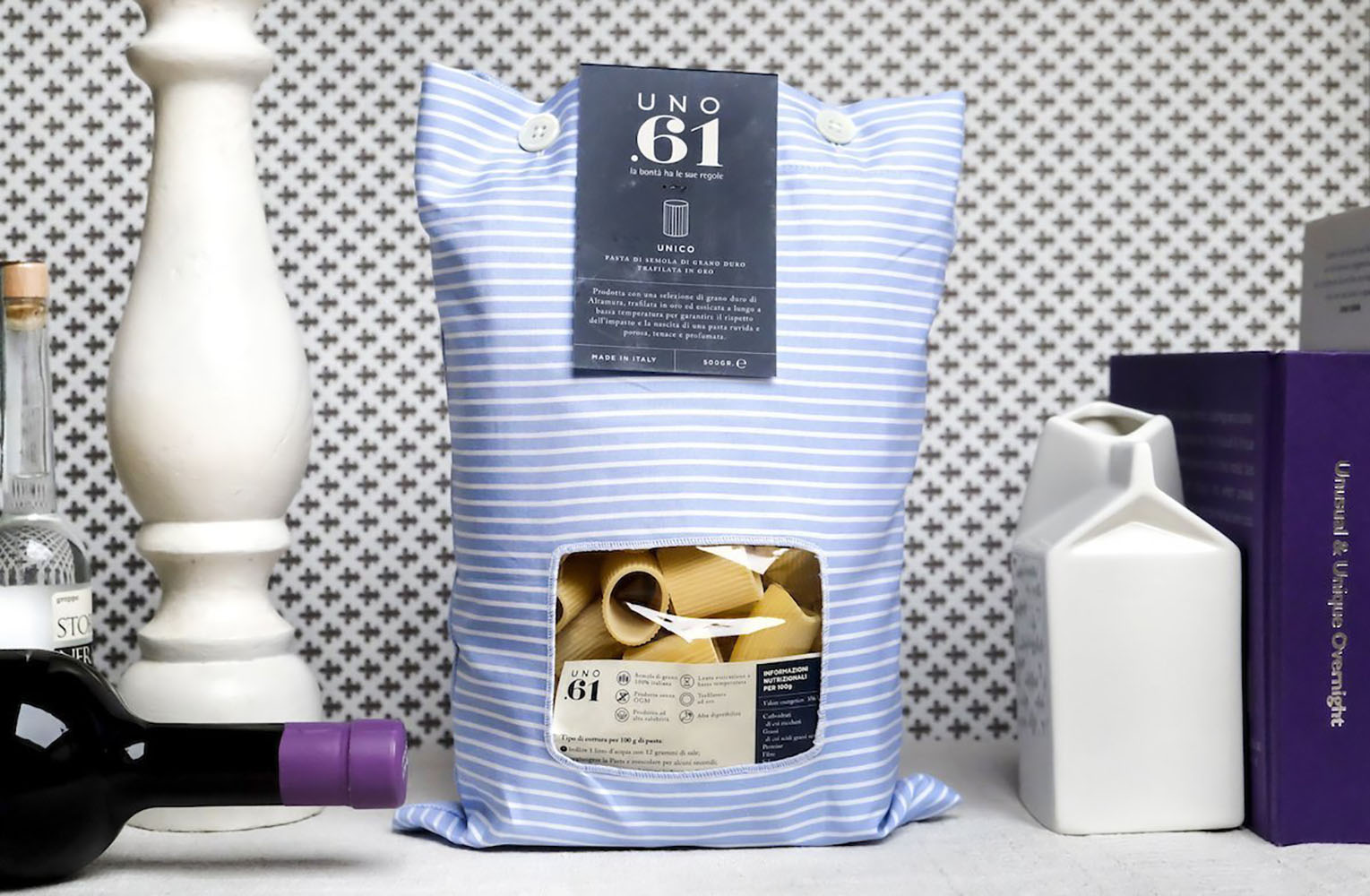 Uno.61 Mezzi Maccheroni Pasta
A luxury and artisanal pasta produced from a selection of only the best Italian Durum wheat, hand-rolled and then shaped into its unique form by gold dies, thus guaranteeing the integrity of the dough and resulting in a rough and porous, yet firm and aromatic pasta capable of embracing and holding any sauce with mastery.

FLOUR MILLING
UNO.61 is made with only 100% of the best available Italian Durum Wheat selected by famed pasta maker, Raimondo Mendolia
GOLD EXTRUDED
UNO.61 is extruded with a distinctive and original gold-plated die that increases the porousness and confers unforgettable tooth to the bite, keeping the product at its best and ensuring that it does not break.
DRYING METHOD
UNO.61 is dried through a slow process, fundamental for preserving the highest quantity and quality of the proteins and amino acids. Our pasta is dehydrated cyclically at between 36 and 38 degrees Celsius for 48 hours, with occasional pauses to reintegrate a bit of humidity into the product.
WHOLESOMENESS
UNO.61, boasts excellent nutritional values. For every 100 gr, there are 360kcal, about 70% of which are complex carbohydrates; 13-14,5% protein; a negligible fat content; and a low glycemic index of only 40.
HIGH PERFORMANCE
UNO.61 is an outstanding source of complex carbohydrates that provide slow-release energy, as well as a valuable source of glucose, the essential fuel for brain and muscles functions.
HIGH DIGESTIBILITY
UNO.61 IS highly digestible, and the slow release of its energy makes it the ultimate choice for those who want to eat healthily and well while getting the most out of life!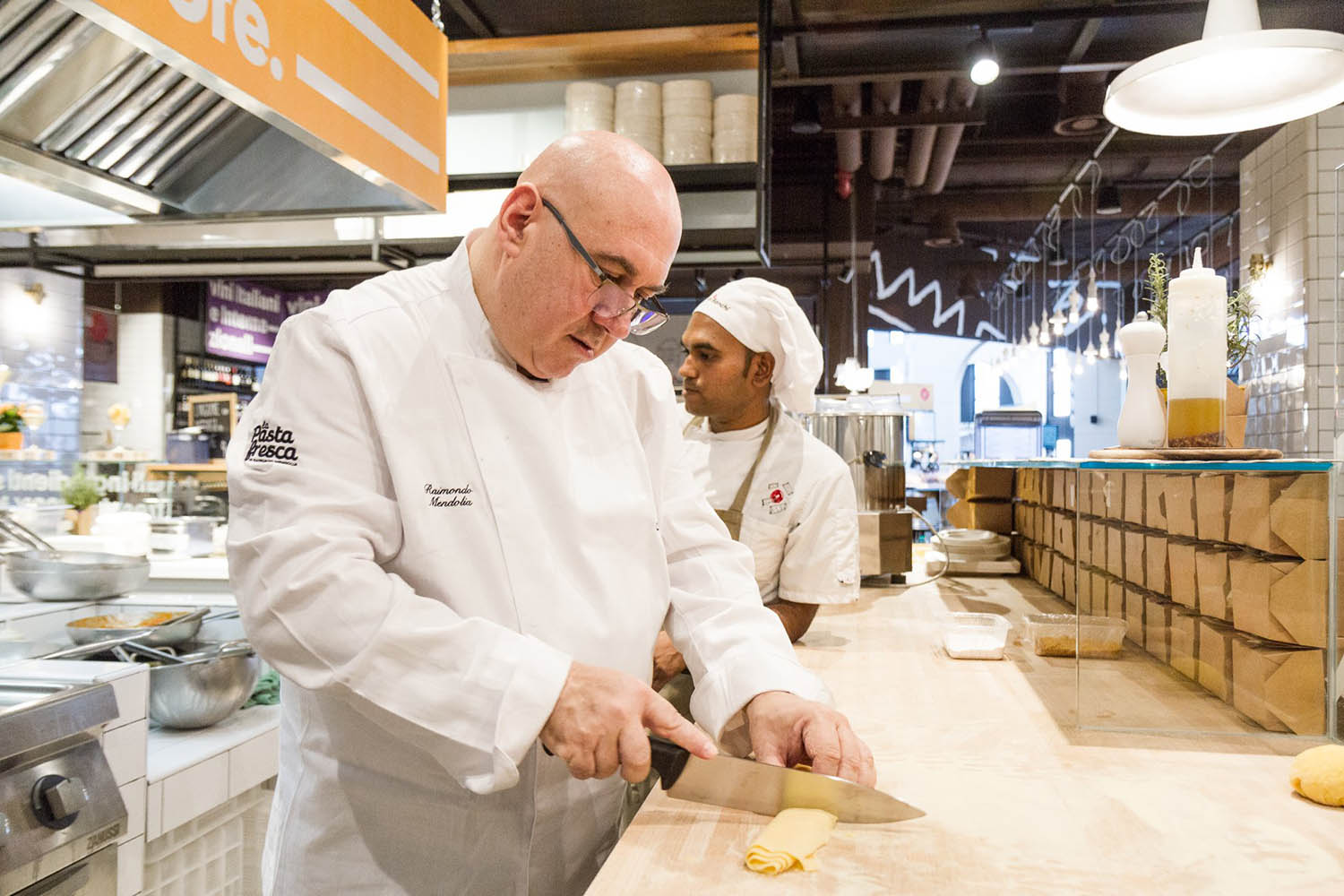 A few years ago, at the dawn of his 40s, Founder Federico Monetto started having issues tolerating standard pastas that was available in the market. This was a pity because it is one of his favourite foods.
There were many reasons why he could no longer enjoy it: some were digestive, and some were energetic. 
In an effort to confront this dilemma, he first eliminated eating pasta in restaurants. Then, after trying dozens of artisanal products with little success, he also stopped eating them at home. 
Because of this, an idea was born: to create a pasta par excellence, while controlling the supply and production chain and guaranteeing the best possible digestibility, a low glycemic index, and above all, unbeatable quality.
So he partnered with renowned Pasta Maker Raimondo Mendolia (above) to realize this dream. Raimondo created the unique format of the Uno.61 by first personally selecting only the best Italian Durum Wheat, hand-rolling each dough, and extruding it in specially designed gold-plated dies. The result is a distinctive pasta with precision and harmony, that will not only pair with a variety of sauces, but will also delight even the most demanding palates.
Today, they shares their creation to the world, a pasta that best represents authenticity, and how excellent pasta should be like. Their Pasta is also being served at many Michelin Star restaurants worldwide – a true testament to their success.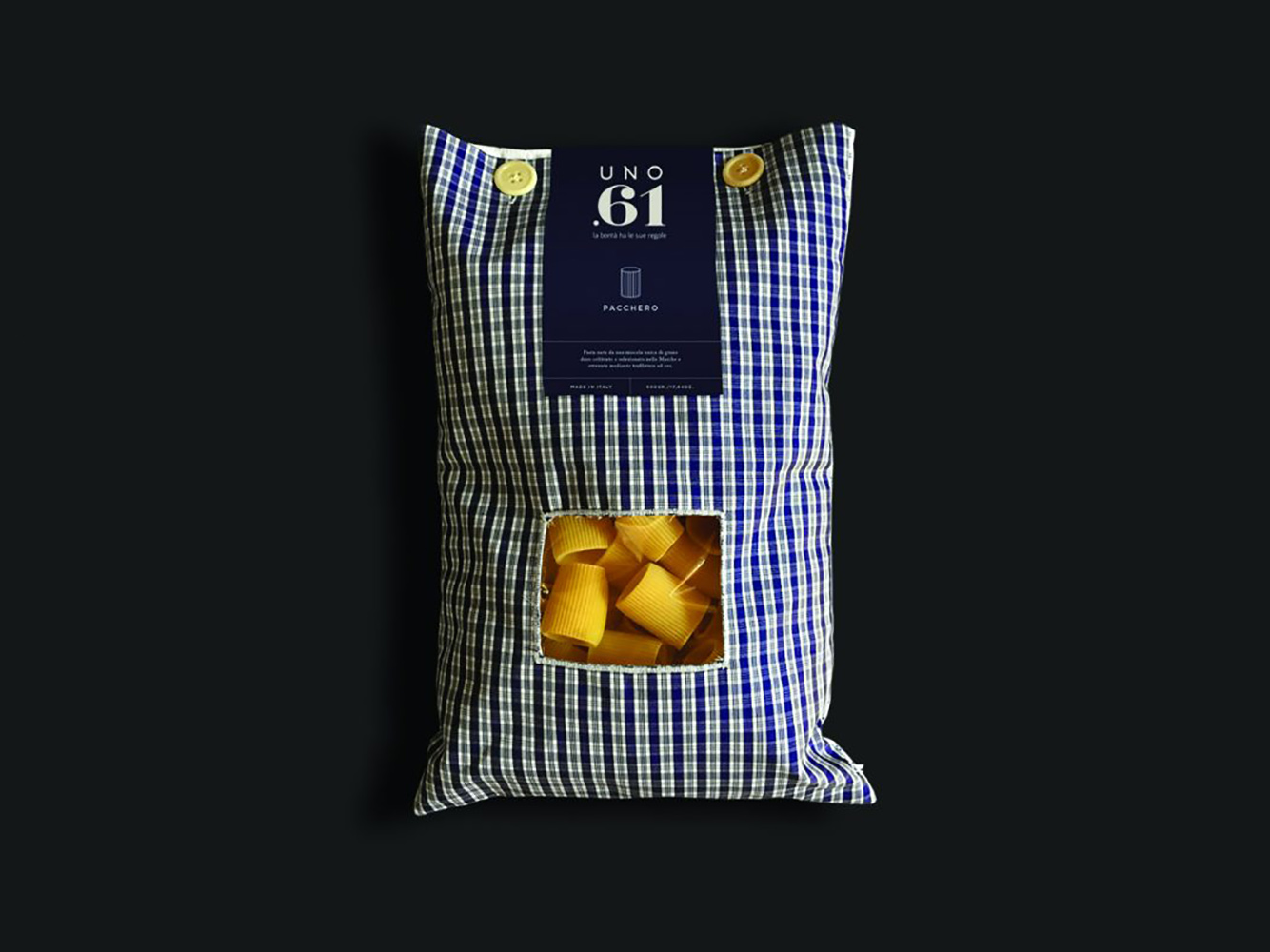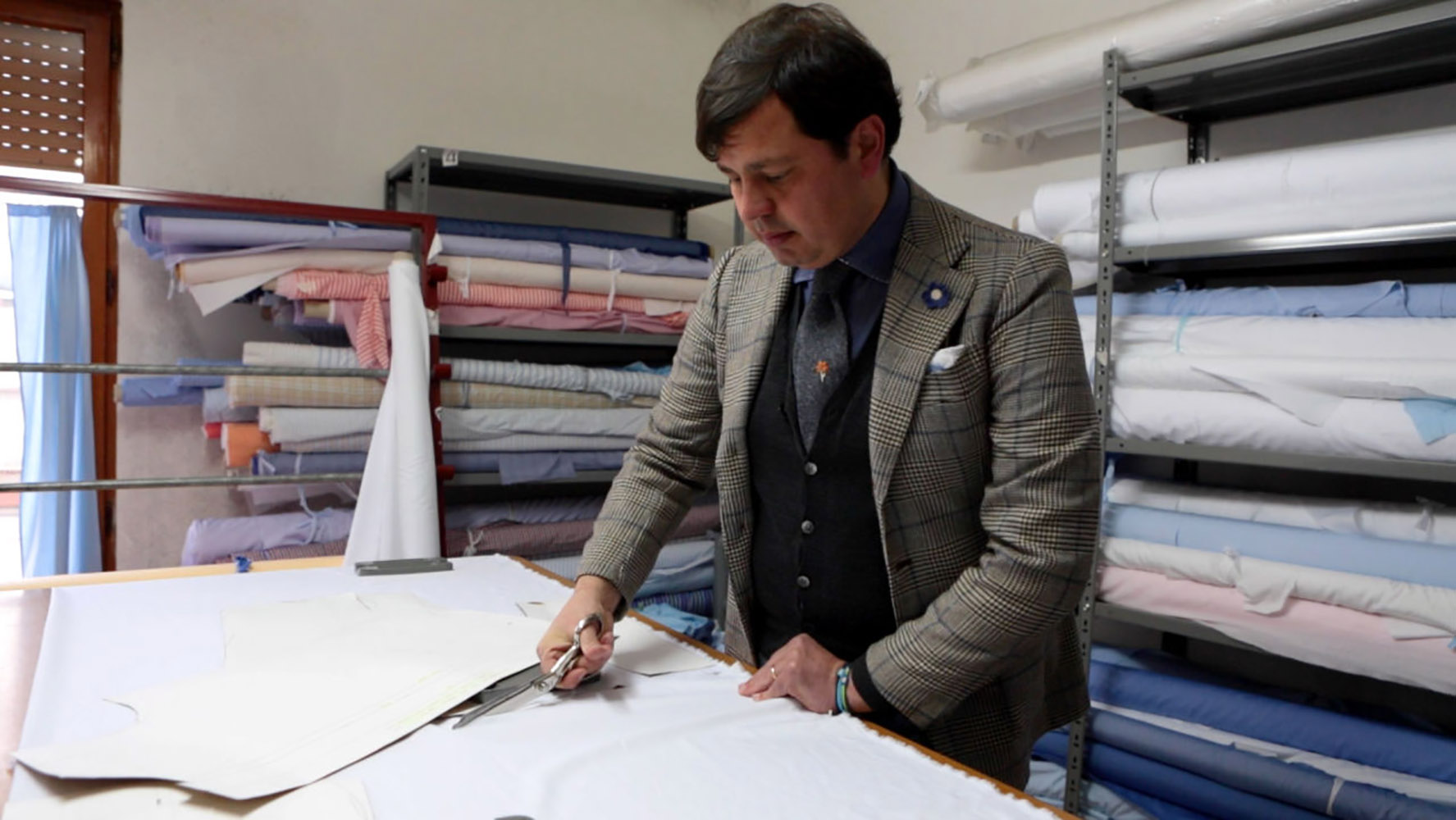 In a matter of a few months, word and hype about this new luxury Pasta spread. Famed Italian Tailor and Designer Angelo Inglese (above) had gotten his hands on Uno.61.
After seeing and tasting the Pasta, he was truly overcome with enthusiasm. He then called and exclaimed "I have to dress this Pasta!" 
Today, each Uno.61 Pasta is thoughtfully wrapped in a specially tailored sleeve born out of this ingenious idea
.
These sleeves are made from embroidered fabric from remnants of designer fabrics, hand-selected by Angelo Inglese himself.
These fabric bags are then sewn completely by hand and closed with buttons of pure corozo, thus marrying its undeniable beauty to the inherent goodness of the product.
Watch the video below to find out more about the intricacies of how each Pasta is dressed.
Uno.61 Limited Lunar New Year Collector's Edition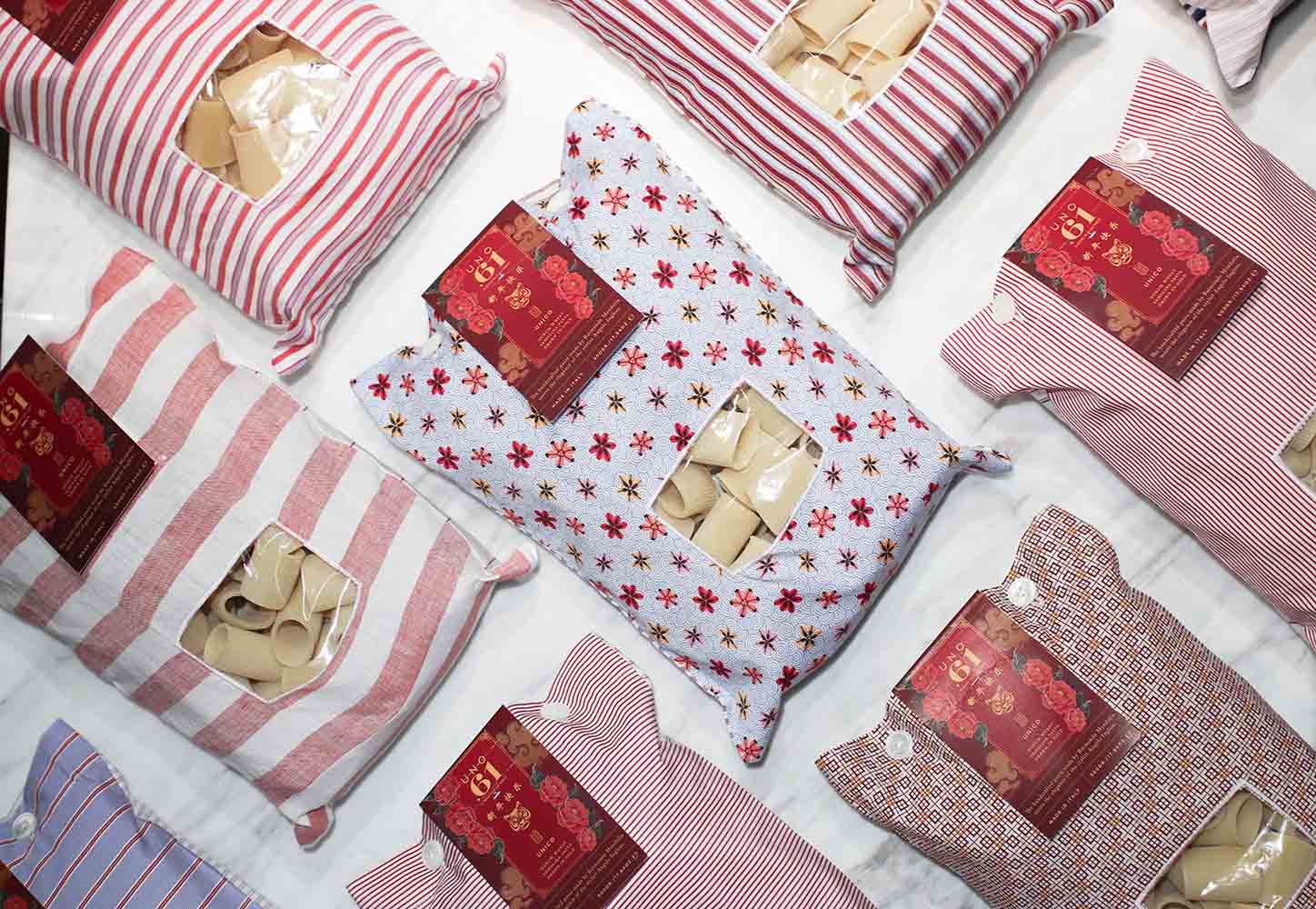 Vibrant colours perfect for the Lunar New Year!
Uno.61 has cloaked their luxurious pastas with a range of bright and spirited fabrics specially chosen and hand-sewn by Angelo Inglese in celebration of the festivities.
Besides being enclosed in fanciful fabric packaging, each bag of pasta has also been signed by Angelo Inglese himself, making this one collector's item not to be missed.
The tailored fabric packaging can also be reused as a beautiful pasta bag, repurposed as a storage bag for your pantry or even as an elegant carrier for your mandarin oranges!
This exclusive range is limited to only 32 pieces available in Singapore, so grab yours whilst stocks last!