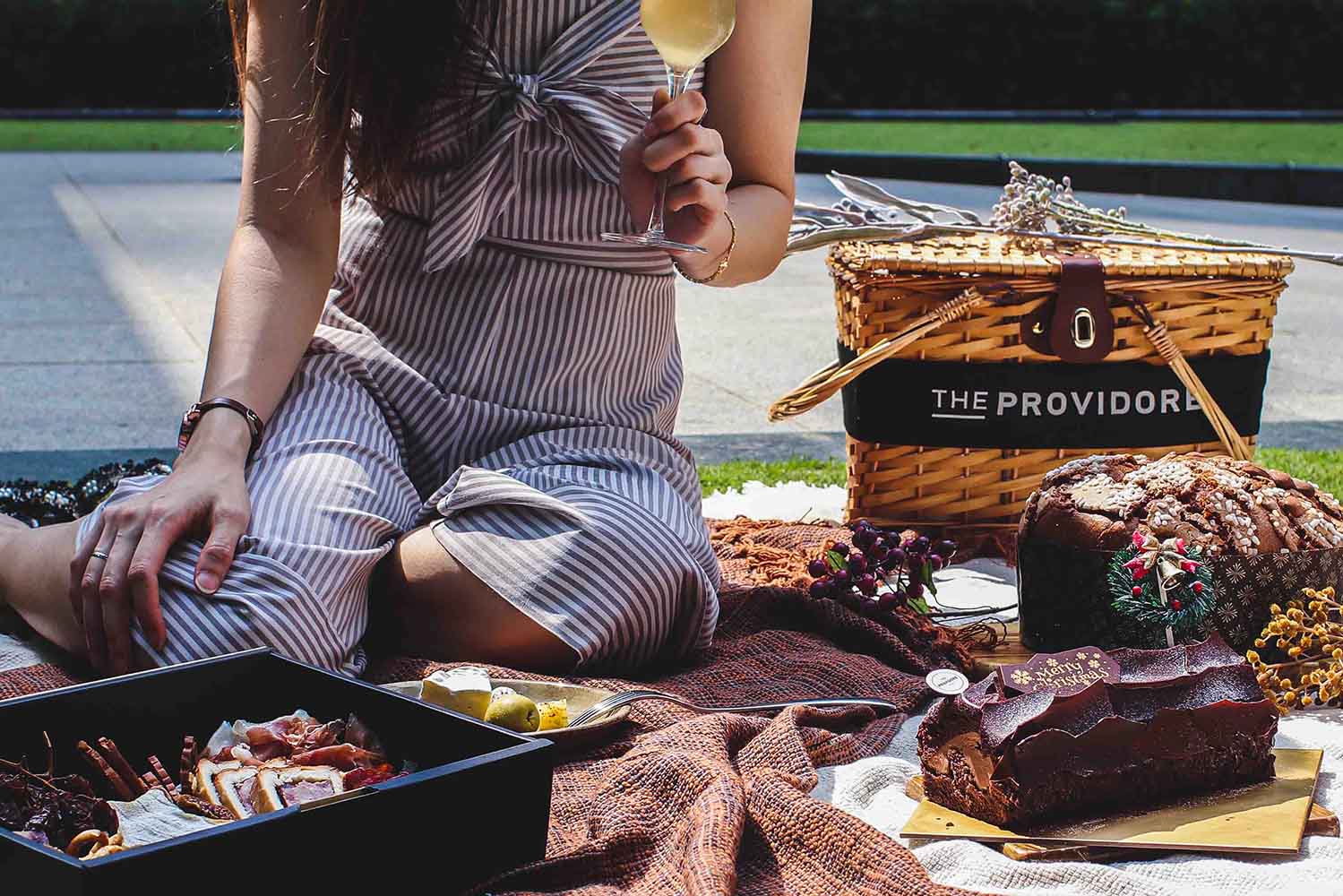 Christmas is a time of cheer and celebrations, and what better way to spend the holidays than with good food, wine, and lots of laughter?
Send a thoughtful gift to a loved one, plan a little Christmas party at home, or head out for a nice meal – whichever way you choose to celebrate, we wish that the holiday season sparks an abundance of joy and hope for you and your loved ones.
Scroll down and our range of Christmas goodies for the season including Christmas panettone, fruitcakes, gift hampers – and get ready for a delightful time!
This Christmas, we are glad to be home for the holidays, together with you!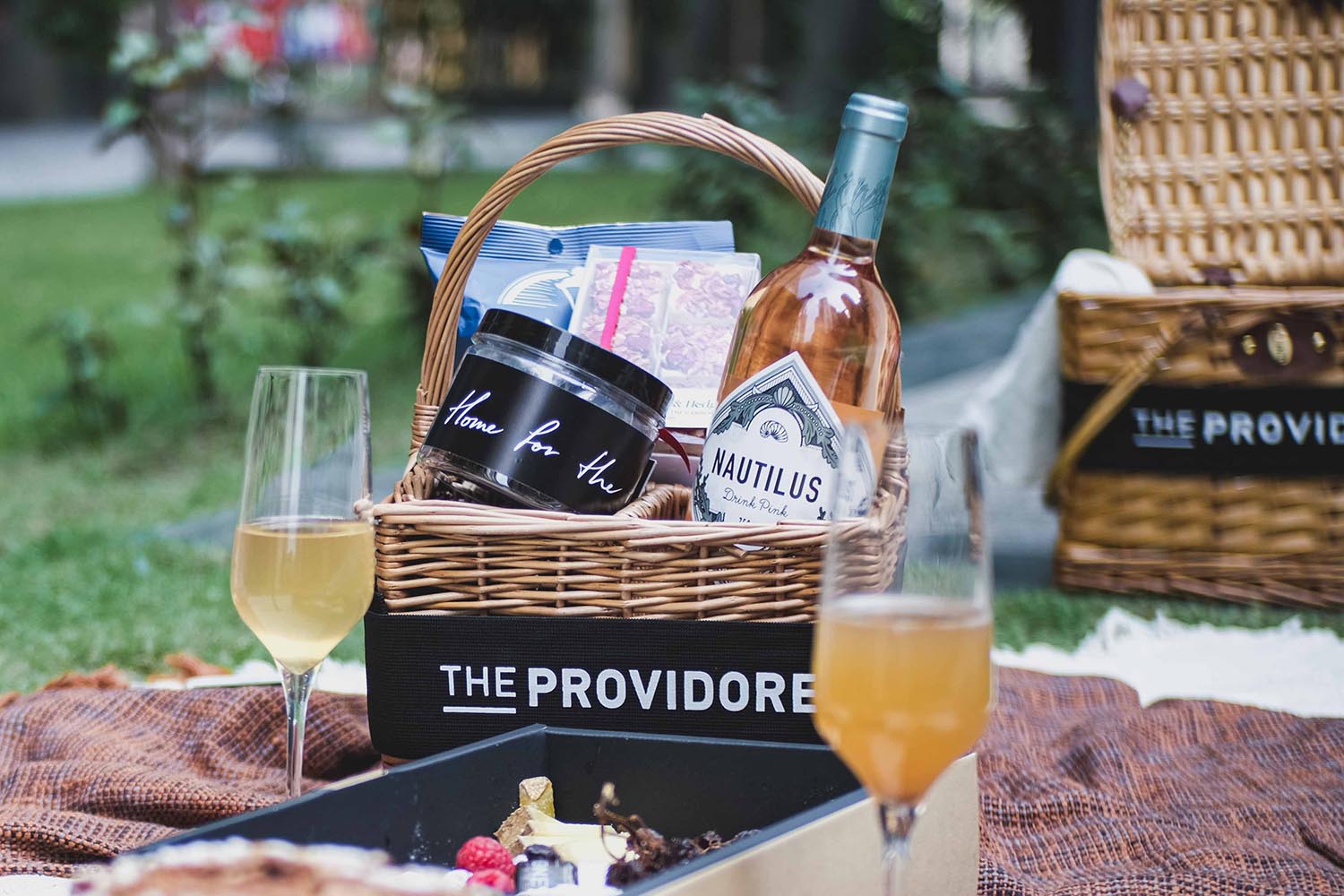 Treat Someone (or Yourself) to our Gift Hampers
It's never too early to start planning your festive gift list! We've got a fresh line-up of hampers catered for different tastes, occasions and preferences – check out some of our favourites below!
Prestige Hamper
$888.00
Our Prestige Hamper gives you full access to all things extravagant at The Providore. We've put together everything you need for luxurious living that is fit for royalty. Once you've unpacked everything inside, your Christmas table will be decadently filled. 



From savoury tartufata and premium sardines to kick off your Sunday lunch or Friday dinner to finishing everything off with a classy bottle of wine accompanied with our tasty parmesan cheese sticks. Now the only question is, where do you start?
Festive Treat Hamper
$165.00
Designed to be a gourmet treat for the recipient, this hamper includes a bottle of Prosecco to bring in the festive season on a high note, as well as some of our best-selling seasonal snacks, such as our very own fruitcake and cookies!
Each purchase of the Festive Treat hamper also includes a tree within The Providore Forest.
Together with reforestation technology start-up Green Steps Group, we are helping to re-populate the forests of Borneo and Sumatra in areas that have been affected by deforestation. Find out more about The Providore Forest here!
The Getaway Hamper
$100.00
The quintessential hamper for your next vacation / staycation.
Inspired by our love for travelling, our Gateway Hamper includes essentials that add a sparkle to your trip away from home. From savoury snacks that will make you crave for more with each munch, to an elegant bottle of Greek Rosé, this is one versatile hamper that can be readily enjoyed at your next picnic by the beach, or in the comfort of your hotel room.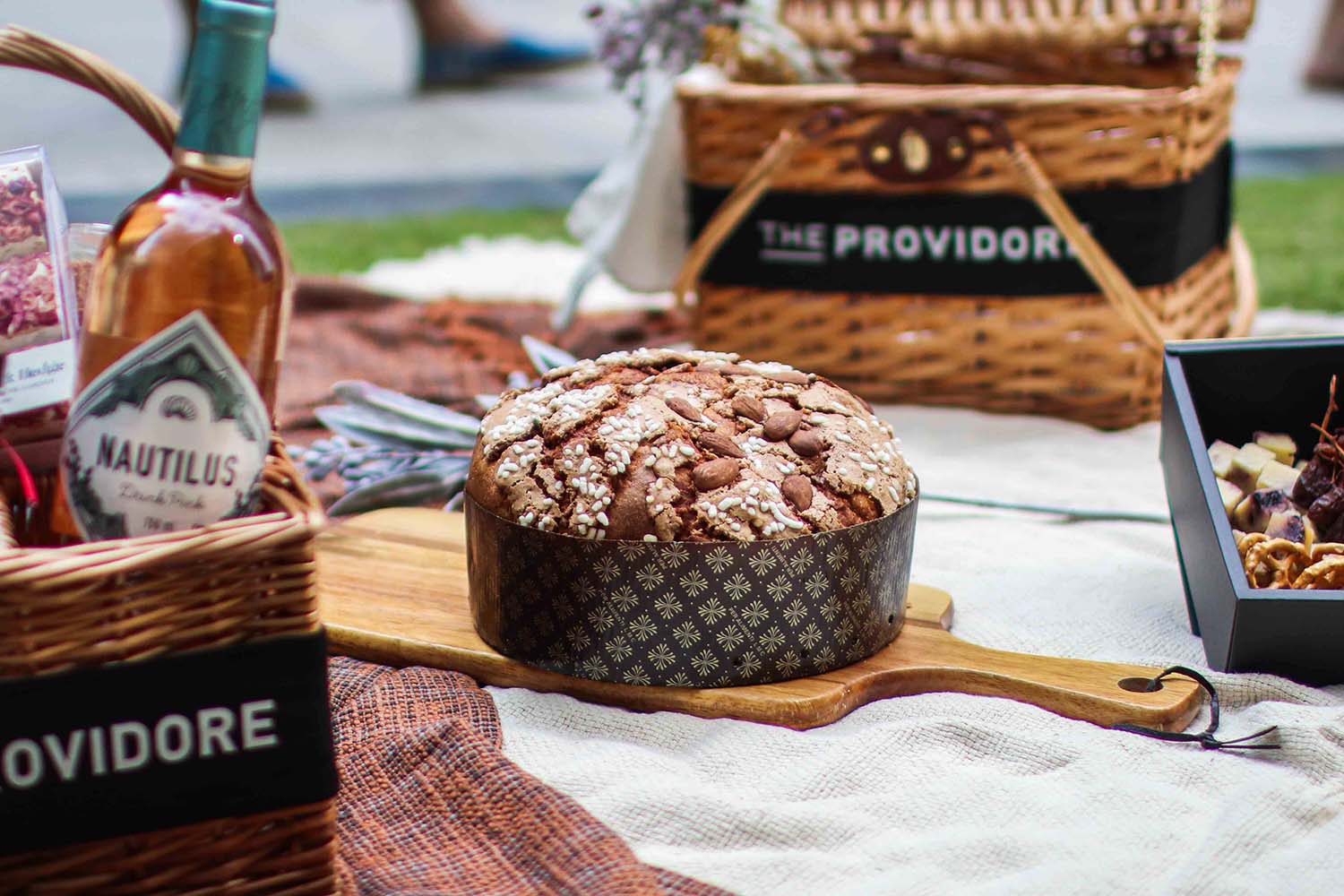 Albertengo Panettones are Back!
Inspired by a generation of Italian bakers in Torre San Giorgio, a village at the bottom of the Alps, Mr. Domenico Albertengo introduced his magnum opus to the pastry world – a fine panettone made using the best ingredients from the area!
His creation combines the traditional aroma of fresh bread and the delicate scent of sweet cake. Elegant wrapping, attractive ribbons, and decorative labels add aesthetic charm to all of Albertengo's sourdough panettones.
This Christmas, we've brought back the familiar favourites of yesteryear, together with a handful of new Grand Cru and specialty flavours. Check out our full range with the link below: