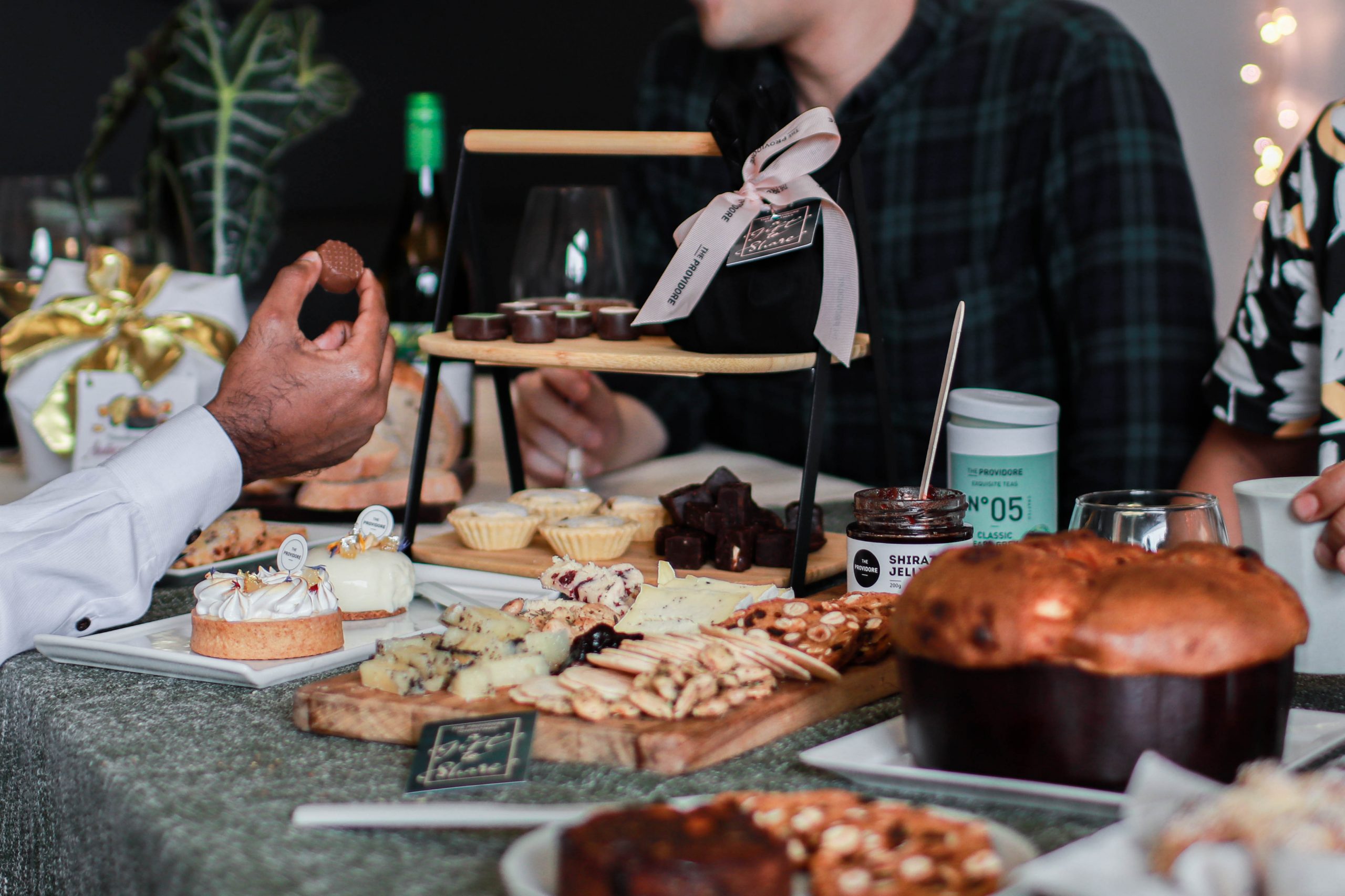 Come and enjoy the festive season with us!
We are back with our festive specials that are available all day from 12PM. This festive season, we have prepared a deli exclusive, four mains, a homemade Sangria, sweet treats, cheese platters (and more!) as a gift to share with your family and friends.
Scroll down to find out more about what we have to offer you in our outlets!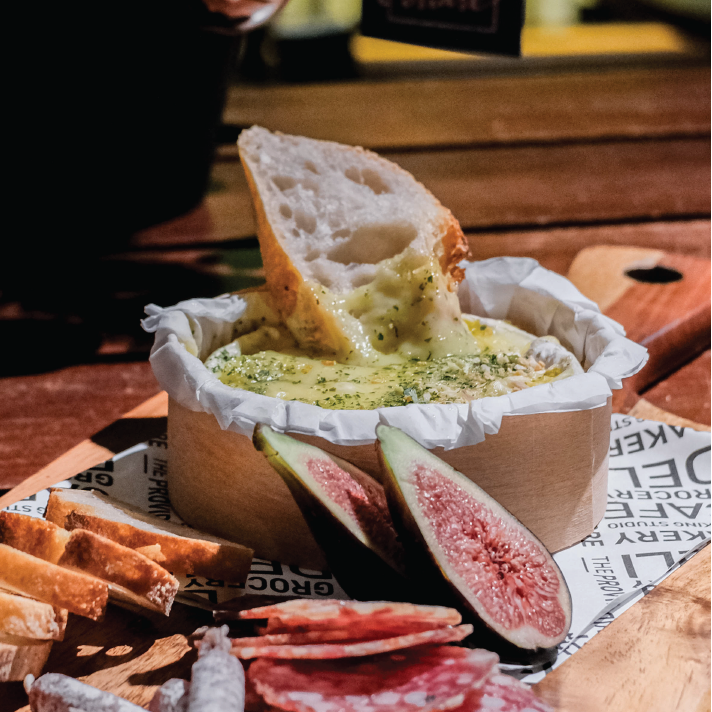 Deli Exclusive: Baked Camembert
$30
Soft. Gooey. Packed with flavour.
Our Baked Camembert is especially great for dipping, spreading and sharing. It comes in three flavours for you to choose from: Garlic & Herbs, Choriso or Sweet & Pepper Chili. It is also served with fresh baguette, croutes, saucisson with green pepper, dried pork sausage sticks, and fresh figs.
What better way to start off your celebrations than with a freshly Baked Camembert?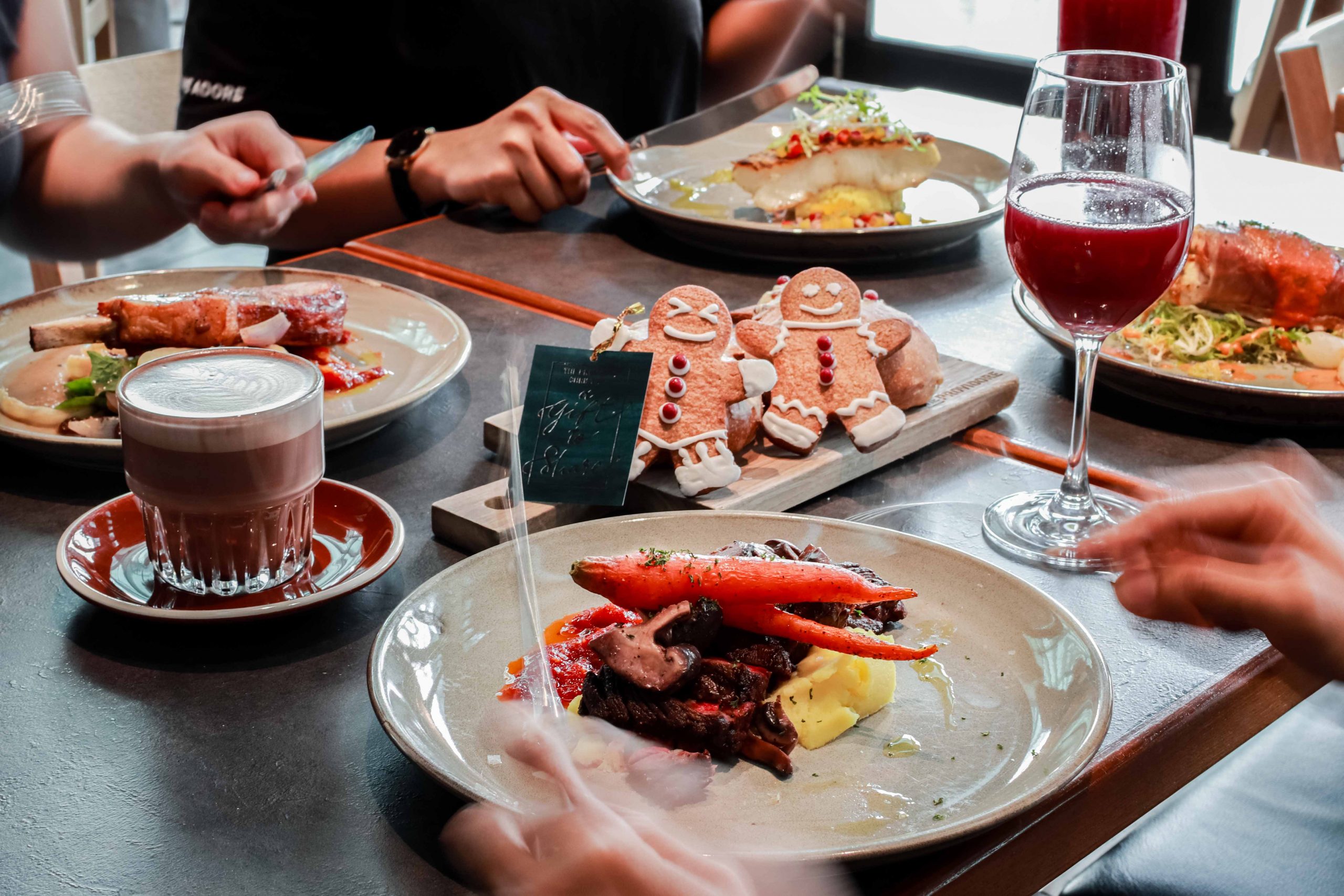 Who doesn't love a good fish dish? We do!
The fish is so soft due to its high moisture content and separates into gorgeous white flakes when you cut into it (with just a fork!). 
 This dish also takes on a special twist – served with mango salsa, avocado creme, mashed potatoes and garnished with frisee, ollive oil, and sea salt flakes.
Come down and try it for yourself 🙂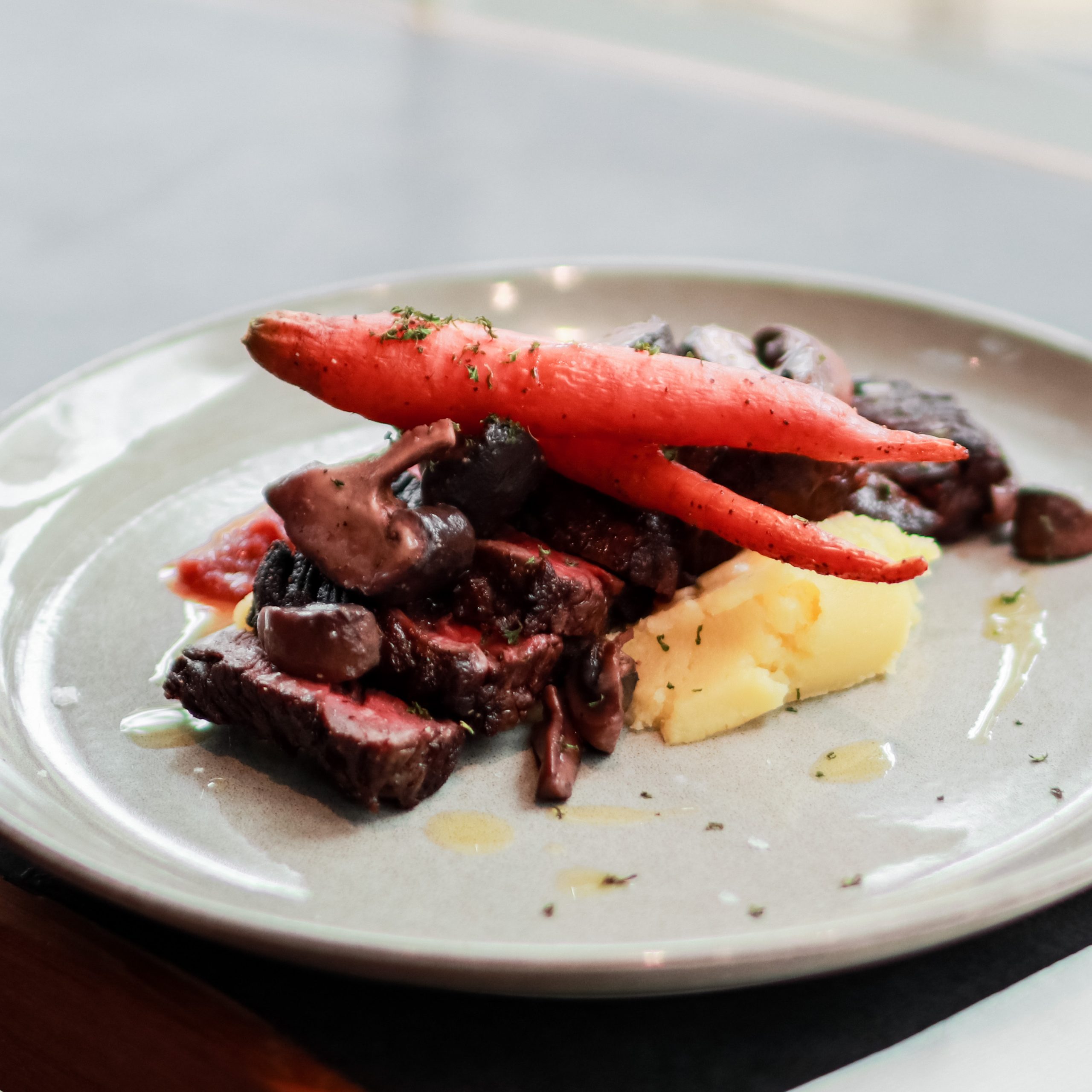 This is for all the beef lovers out there who love a good JUICY steak cooked to perfection and oozing with flavour.
The Wagyu Skirt Steak is served with baby carrots, sauteed mushrooms, mashed potatoes and sundried tomato pesto which go so well together, leaving you wanting more 🙂
Not forgetting about the sweet treats!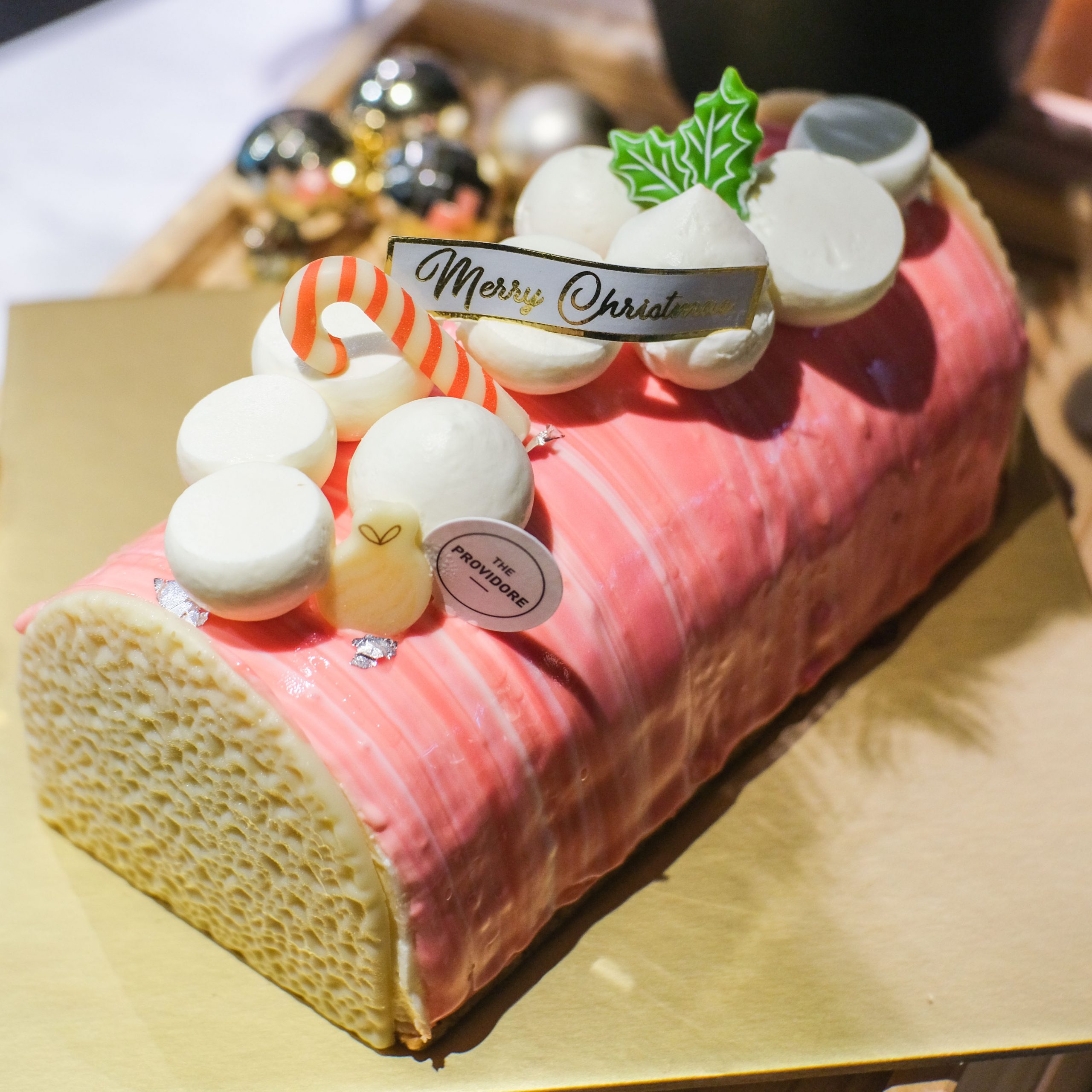 Cerise Cake
Slice: $10.50
For those who prefer a fruitier cake (and pink!), the Cerise cake would be perfect for you. It has a juicy dark cherry center with a tinge of yuzu, enrobed in a high forage blanc mousse, a decadent milk glaze and finished with yuzu whipped ganache. 
This is only available at OUE Downtown Gallery so be sure to head over there and enjoy!
Buche De Cacao
Slice: $10.50
Chocolate lovers, this is the cake for you! The Buche De Cacao is a rich, fluffy chocolate sponge cake covered in silky chocolate ganache, with bursts of praline hazelnut crunch, and glazed with dark chocolate.
If you are looking for more sweet treats or looking to pre-order online, be sure to click on the button below! 
Share a Platter with Family & Friends!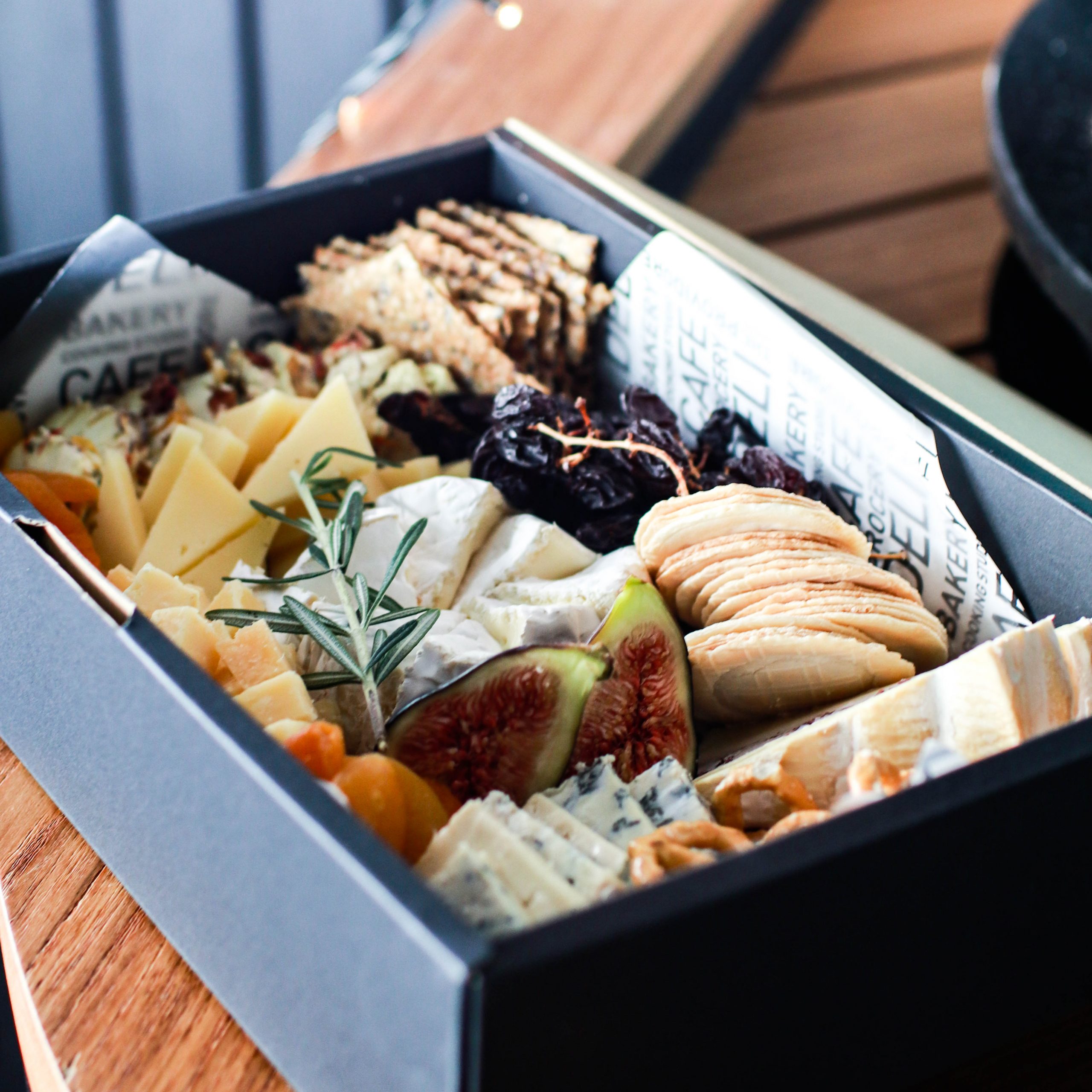 Festive Fromage Platter
$100
This cheese platter is definitely a cheese lovers dream come true! This exquisite platter features delicious cheeses like Gouda Fermier Reserve des Cremier, Truffetes Chevre and Petite Camembert Royal, curated to complement the season!
The Luxe Sharing Platter
$150
Are you looking for the perfect savoury gift to bring to your next Christmas gathering?
Look no further as we have prepared a luxurious selection of our best festive cheeses, charcuterie and accompaniments to elevate the holiday mood! 
We do have more offerings online so be sure to check that out!
Enjoy the jolly season with our Christmas Beverage!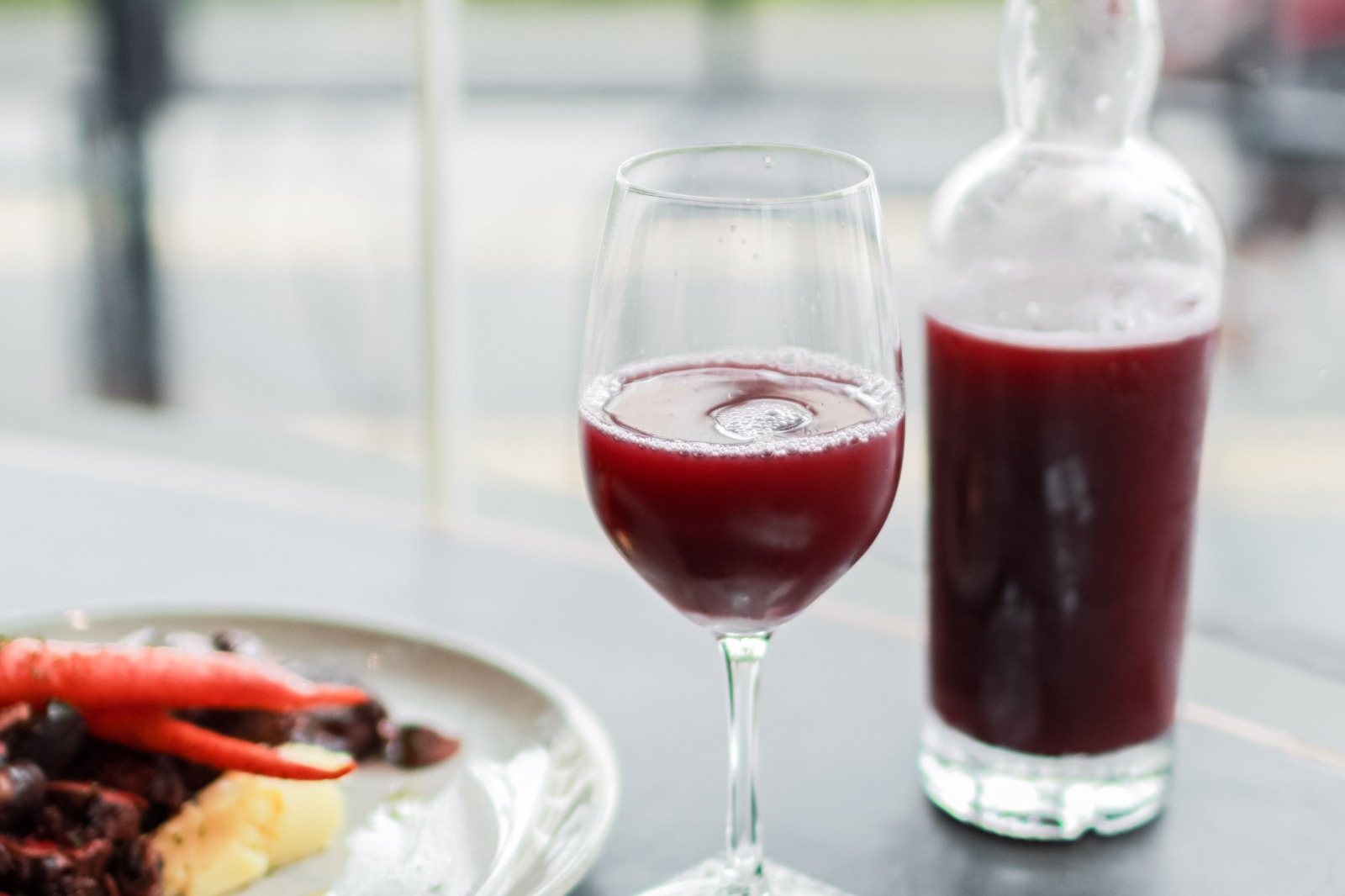 Homemade Sangria
Glass: $16.5  |  Bottle: $72
We can't forget about the homemade Sangria that is perfect for Singapore's (forever) warm summer nights.
Our Sangria is made with Matsu El Picaro red wine, Tiki Lovers pineapple rum, and fresh pineapple, orange and strawberry juice. Sangria pairs well with a variety of food – from seafood to cheese platters, and even desserts – a perfect fit with our Christmas menu.
Let's celebrate this festive season together!
Come on down now to try this year's Christmas menu for the holly-jolly season! Or if you are celebrating at home with family and friends, we are more than happy to deliver to your homes 🙂
Advanced Merry Christmas!