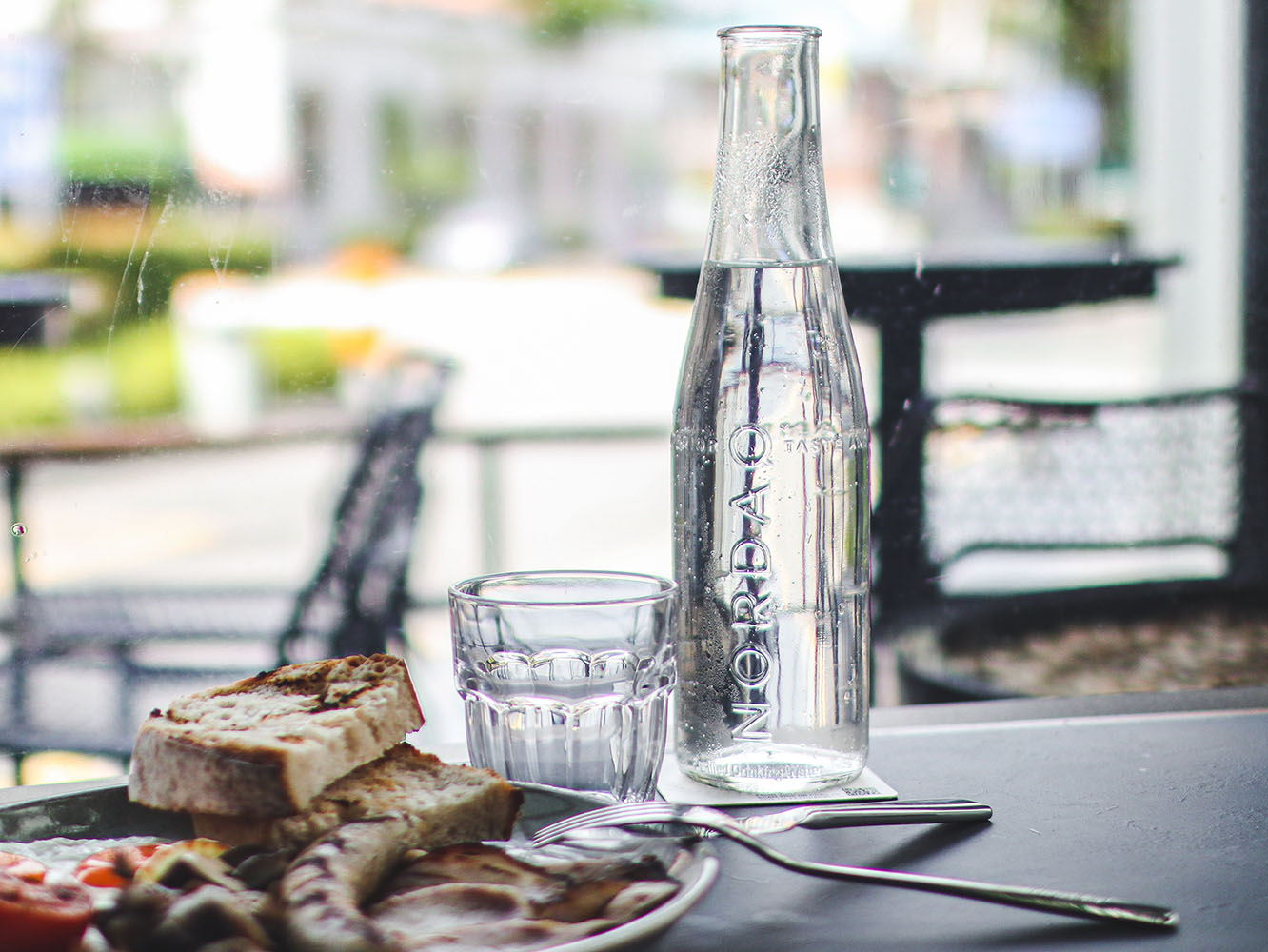 We are thrilled to announce our new initiative that's aimed at reducing waste and yet gives our guests a premium dining experience with great tasting water!
Did you know that bottled water (both glass and plastic) has a major negative impact on our environment? From its production process, to unnecessary, lengthy transportation (aka carbon emissions) and waste management matters, these are often issues that we do not take into consideration when sipping down a thirst-quenching bottle.
What if we told you we could mitigate the above and yet enhance the taste of our Cafe favourites? Read on to find out more!
Introducing Nordaq Premium Water
For a superior taste and a cleaner planet
Nordaq is the sustainable solution to premium water with its patented filtration system that can change the way we think of consuming drinking water. 
This is water that tastes great, minus the negative environmental impact.
The Nordaq system provides cold, freshly circulated still or sparkling water on tap. The novelty of the system is its ability to filter out all the things you don't want (discolouration, funky tastes, VOCs, PAH, particles and bacteria) while retaining all of the things you do want (salts and minerals).
In other words, Nordaq's solution provides the benefits of natural water without the expense and hassle of shipping them halfway around the world, with the additional benefit of always being fresh.
💧No plastic
💧No transport
💧No storage
💧No hassle
💧No worries
💧No waste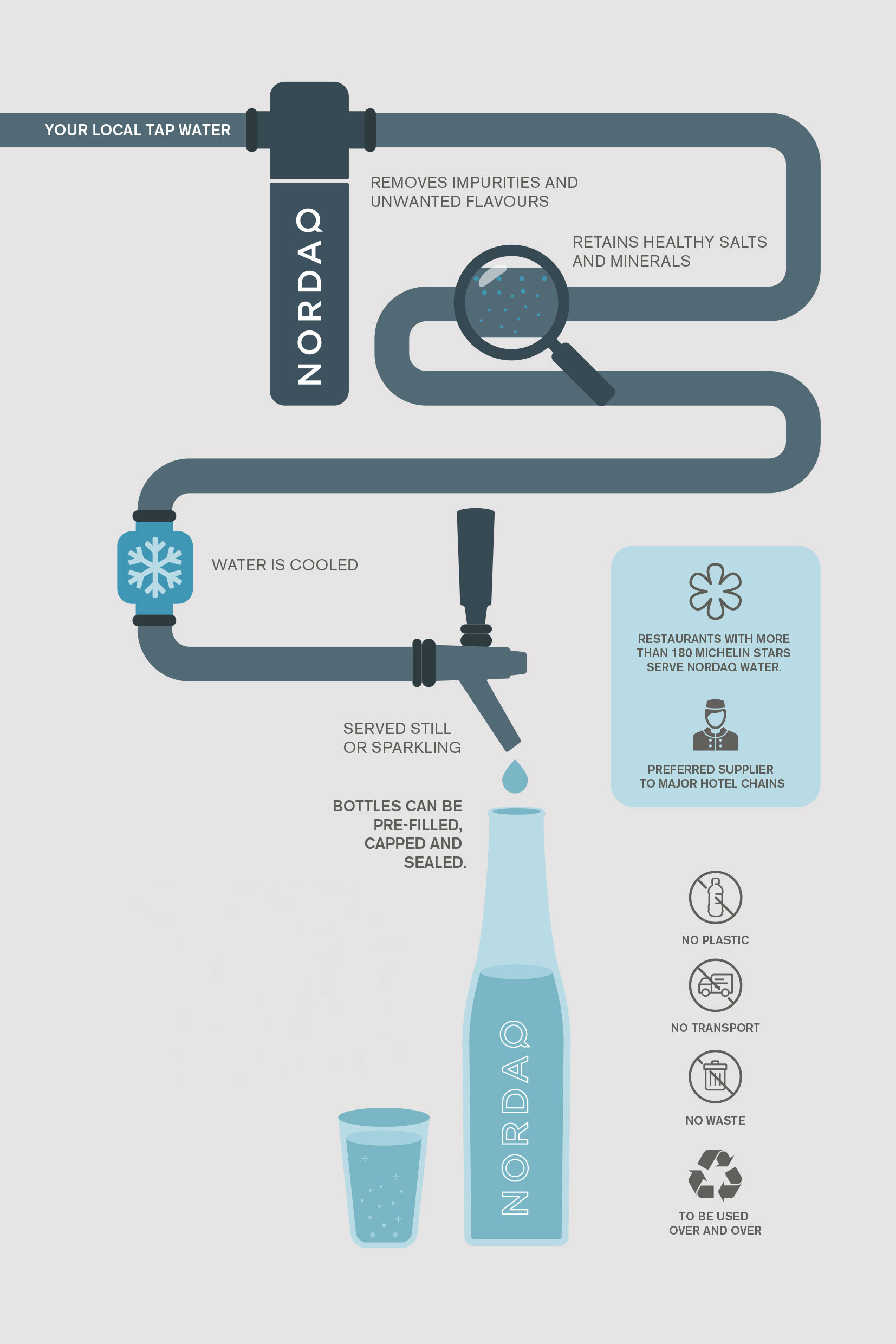 Nordaq circulates tap water through a proprietary technology filter
that is carbonated to withdraw chemical, additives and other impurities while leaving the essential salts and minerals that give water its flavour. The water is then decanted into reusable glass bottles right at our outlet, thus removing the need for single-use bottles.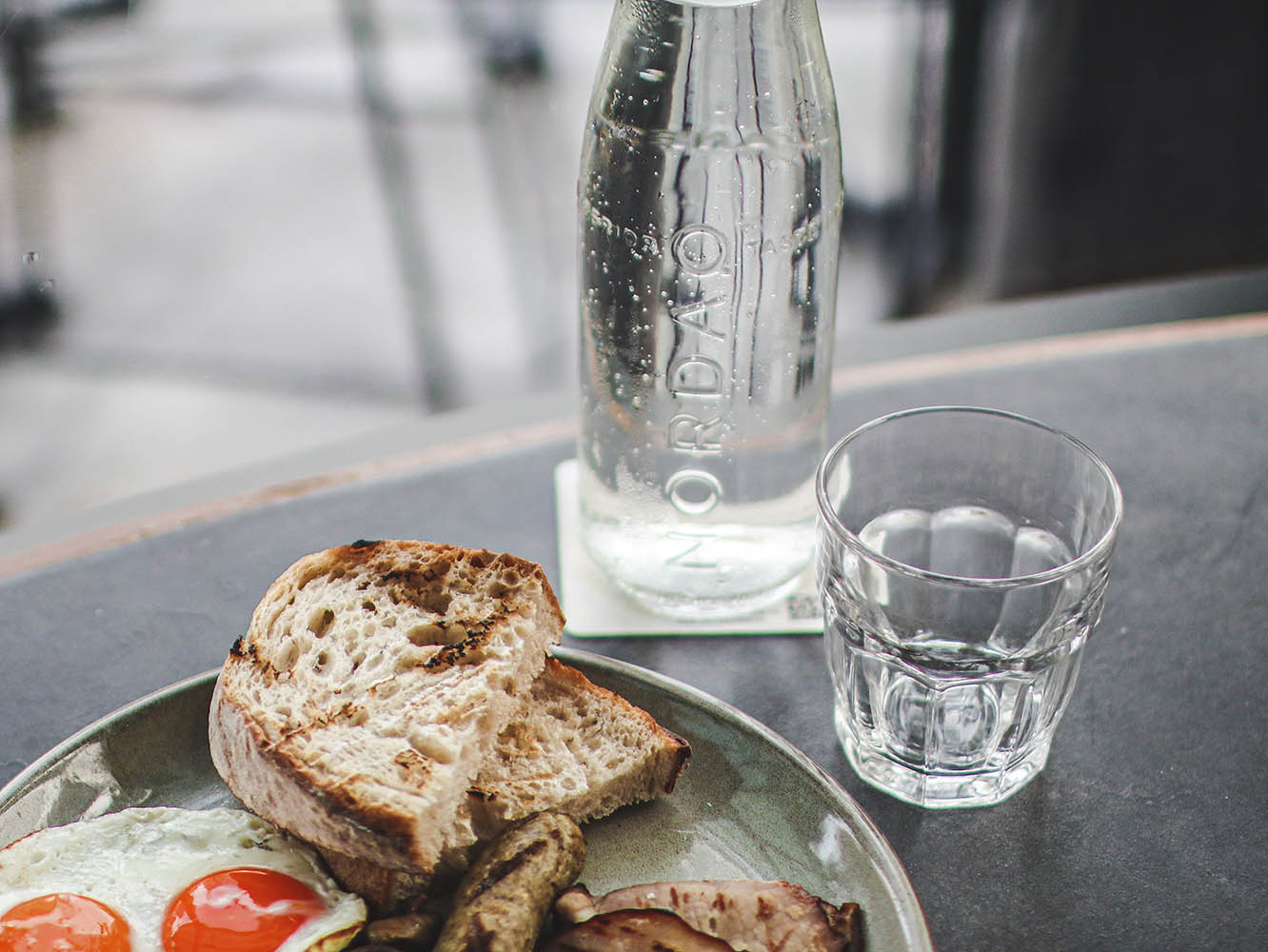 Water as a Pairing Experience
Food and water pairing may sound peculiar in theory, yet in actuality, water is an essential element found on every dining table long before the wine pairing trend was even born. Water can elevate your dining experience in many ways, acting as a palate cleanser before you start your meal, and between courses.
Frankly, water is the ultimate accompaniment to any fare!
With Nordaq, their filtration system removes even the smallest particles that other filters miss, while maintaining salts and natural minerals. This detailed and all-encompassing process gives Nordaq water a purity that is unmatched, which makes it perfect for highlighting the flavours of food, wine and even cocktails.
Loved for its ability to elevate epicurean experiences, Nordaq water has since become a staple in many Michelin-Starred restaurants and top hotels around the world. It's not just Tap Water!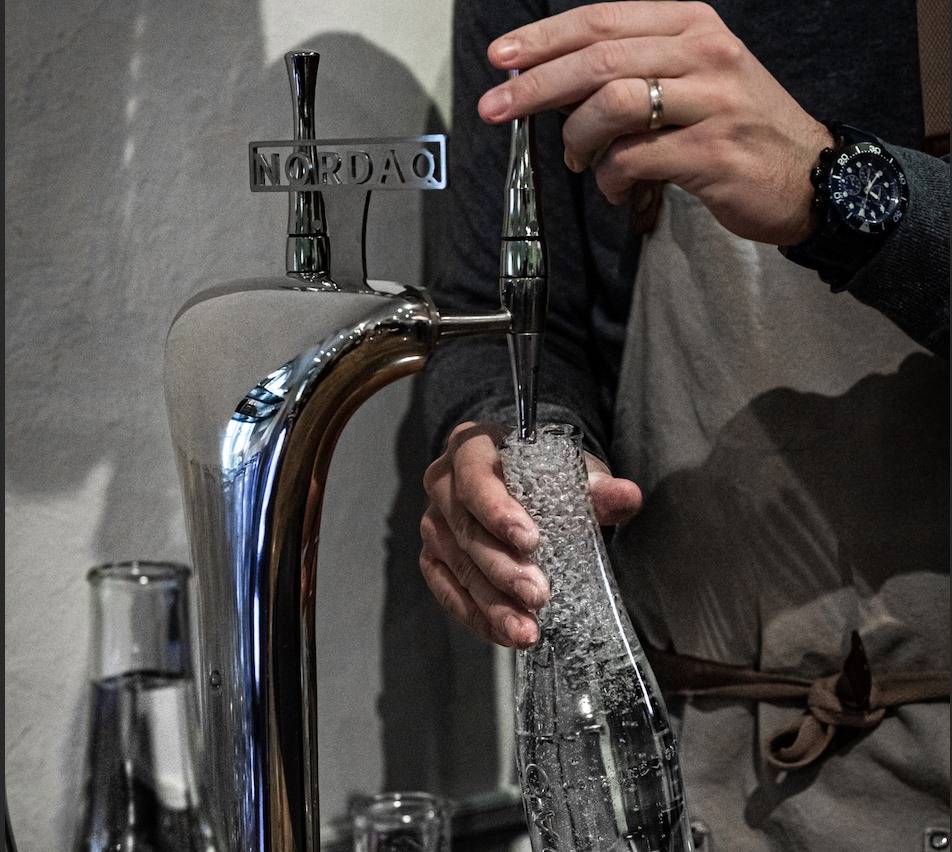 Coming to you across all our Outlets!
 The Nordaq Premium Water filtration system will be pioneered across all our outlets from 21st June.
Free-flow Premium Water will be charged at $2++ per pax, and served by the bottle.
$1 from the above will go towards the funding and planting of

The Providore Forest

, as part of our overall sustainability goal of reducing waste and carbon emissions.
More info can be found in the link below. Be sure to request for Nordaq Premium Water at your next visit!