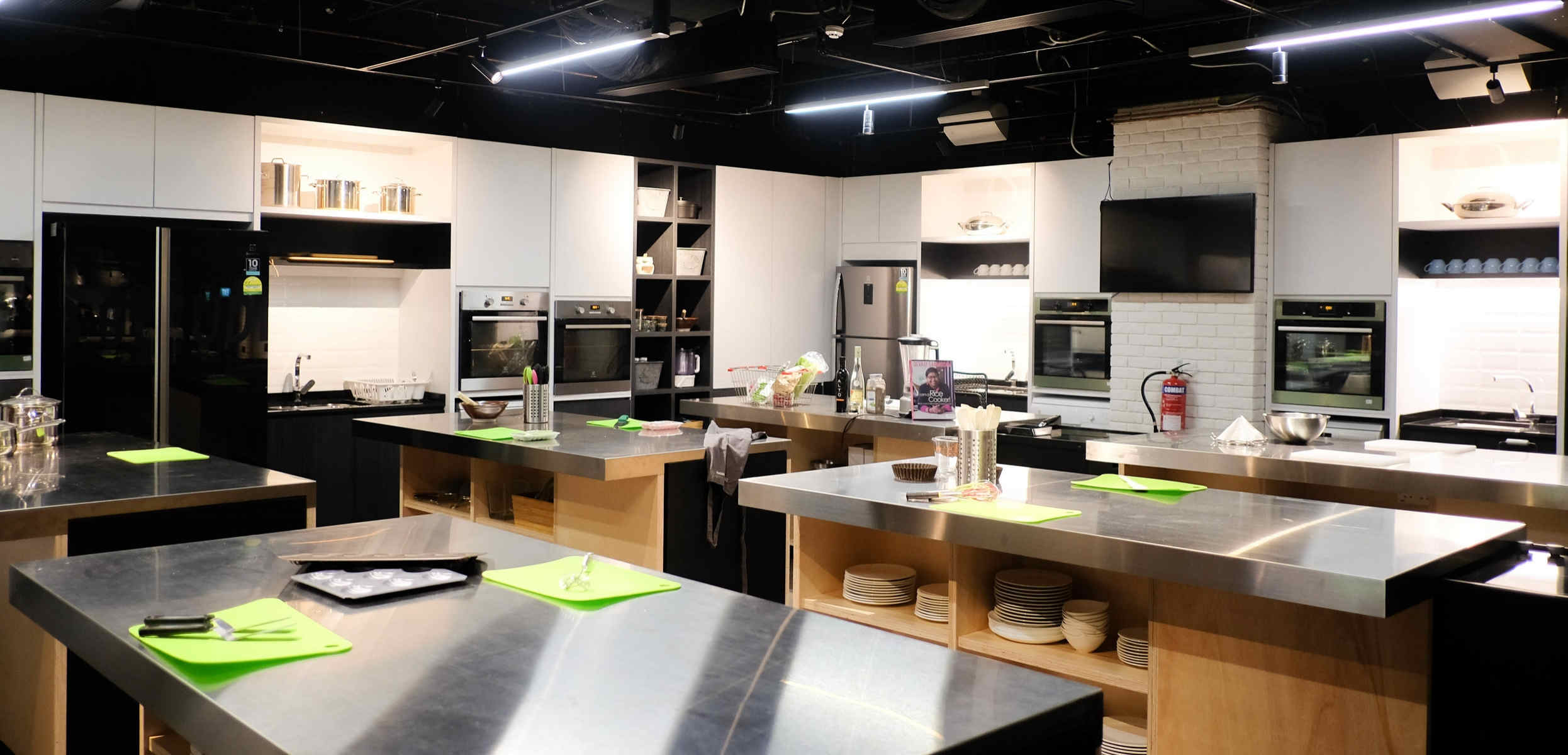 The perfect place to cook, host and have fun!
The Providore Cooking Studio consists of the main studio, as well as a cosy dining space for mingling and sharing food after classes. Both spaces can be rented out, either together or individually.Fully Equipped with professional equipment from Electrolux, our Cooking Studio is designed to be a welcoming space for beginners and professionals alike to cook, learn, entertain and celebrate. Our Studio is perfect for team bonding, team building activities, executive lunch meetings, company retreats, parties, celebrations and much more.
Rates
Cooking Studio + Dining Area
$200/hour (min. 3 hours)
$1500/day (9 hours)
Dining Area Only
$150/hour (min. 2 hours) Capacity
Cooking Studio / 6 benches
Approx 20 pax (hands on) Approx 25 pax (demo only)
Dining Area / 3 tables
Approx 30 pax (sit down)
Studio Equipment
6 Stainless steel topped benches
6 Electrolux 4 burner inductions stoves
6 Electrolux Ovens
2 Electrolux Chiller/Freezer Fridges
3 Sinks
Assorted Small Appliances
Assorted Cookware Inductive Cookware
Assorted Cooking & Baking Tools
Assorted Serviceware
Any many more!

More Questions?
Check out our fact guide for more information about the studio!
Interested in our Studio?
Contact Us directly for more information or to book directly with us!