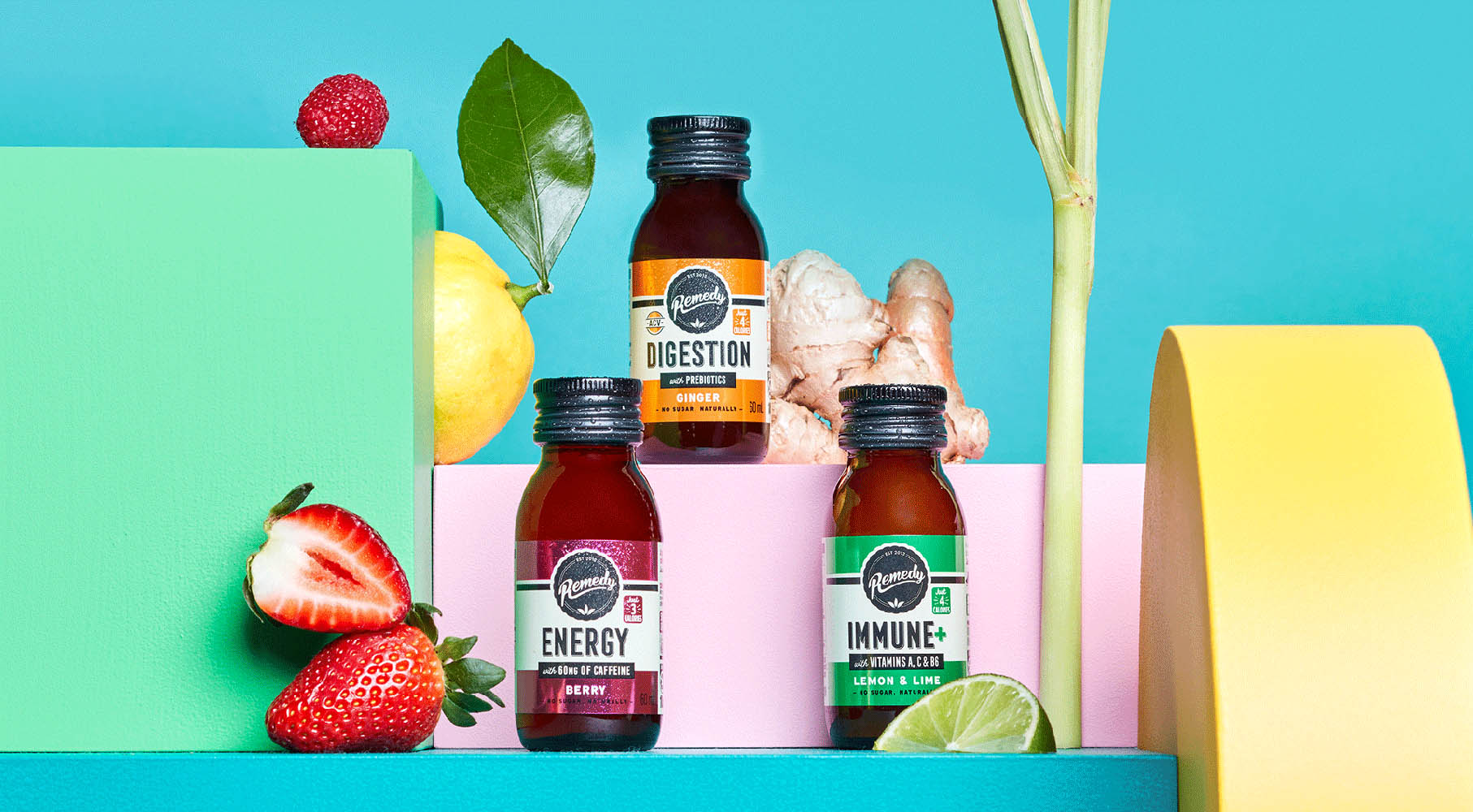 Remedy Shots – Your Wellness Artillery
Whether you're feeling run down, have indulged in one too many late-night suppers, or you just need a quick pick-me-up, we've built you your own wellness artillery in the form of three new Remedy Shots; Remedy Immune+, Remedy Digestion and Remedy Energy.
Like all Remedy Drinks, Remedy Shots contain no sugar, naturally, and are packed with the perfect blend of delicious and functional ingredients to provide you with a direct hit of goodness. Remedy Shots are the easy and tasty way to give your immune system a boost, ease your digestion and give you an energy kick (boo-yah!).
Keep a stash in the cupboard or fridge at home, in your work drawer, or even your bag for a little sneaky yet wholesome shot of goodness on-the-go.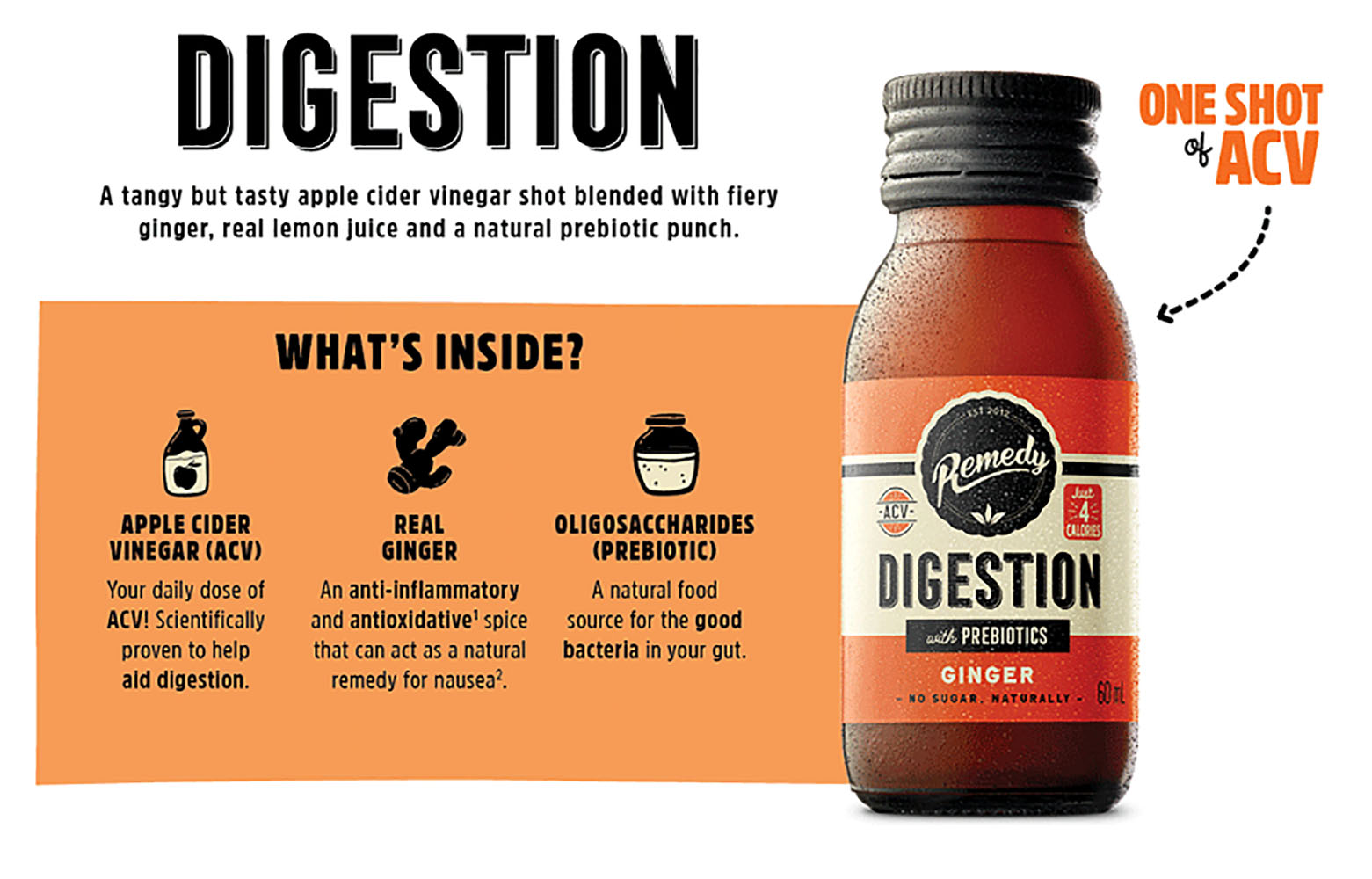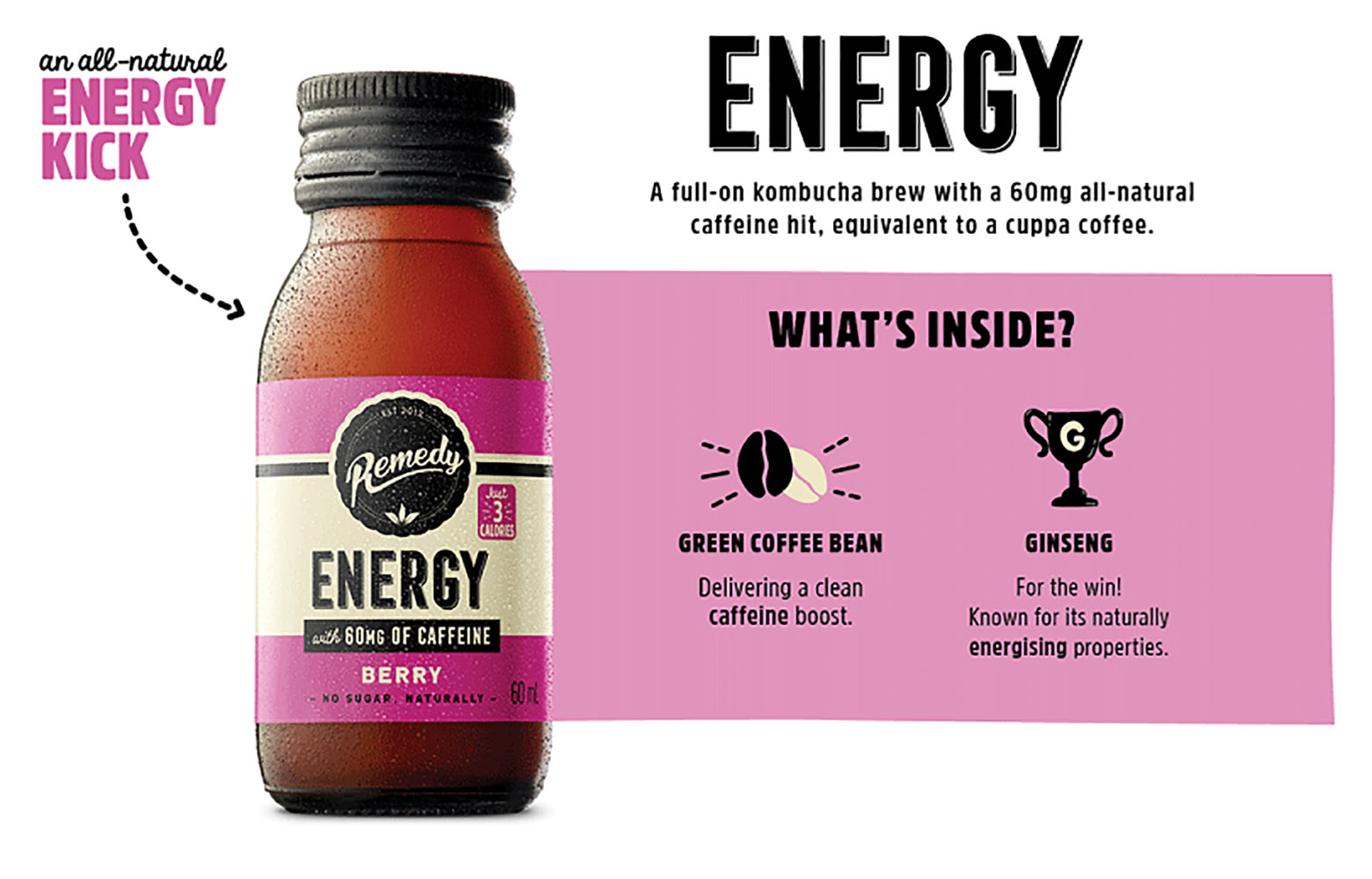 When should I take a Remedy Shot?
It would be easier to answer "when can't you drink a Remedy Shot?!" and the answer to that is never. It's always a good time to reach for a Remedy Shot!
Here's a quick run-down of each flavour and their benefits:
Remedy Energy
 

provides an all-natural pick me up:
– Before your next gym-sesh or HIIT class
– In place of your morning cuppa' joe
– When that 3PM slump hits hard
– To get you through that last min study cram sesh
– To fuel your next night shift (or big night out – we ain't judgin' here)
– The morning after one too many tequilas (again, we ain't judgin')
Remedy Digestion
 

will help digestion and ease your gut:
– When you feel like your gut health needs a little TLC
– Before or after a big meal (did someone say pizza?)
– First thing in the morning
– When you're feeling nauseous
Remedy Immune+
 

is a daily boost to level-up each day, try one:
– To give your immune system a proactive boost each day
– Mixed in with your favourite juice or smoothie for breaky
– When you're feeling rundown or stressed
How many can I take? Can I take multiple Remedy Shots per day?
Trust your gut on what feels right for you! You can build them into your life to get ahead or fix something. That might be one each day or even all three.
All Remedy drinks, including our Remedy Shots, are Organic and Gluten-Free.
You can keep Remedy Shots in the fridge or the cupboard! All the sugar are brewed out, so there's no risk of refermentation. Given Remedy is made with top-notch ingredients, we do recommend avoiding any environments that are too hot.