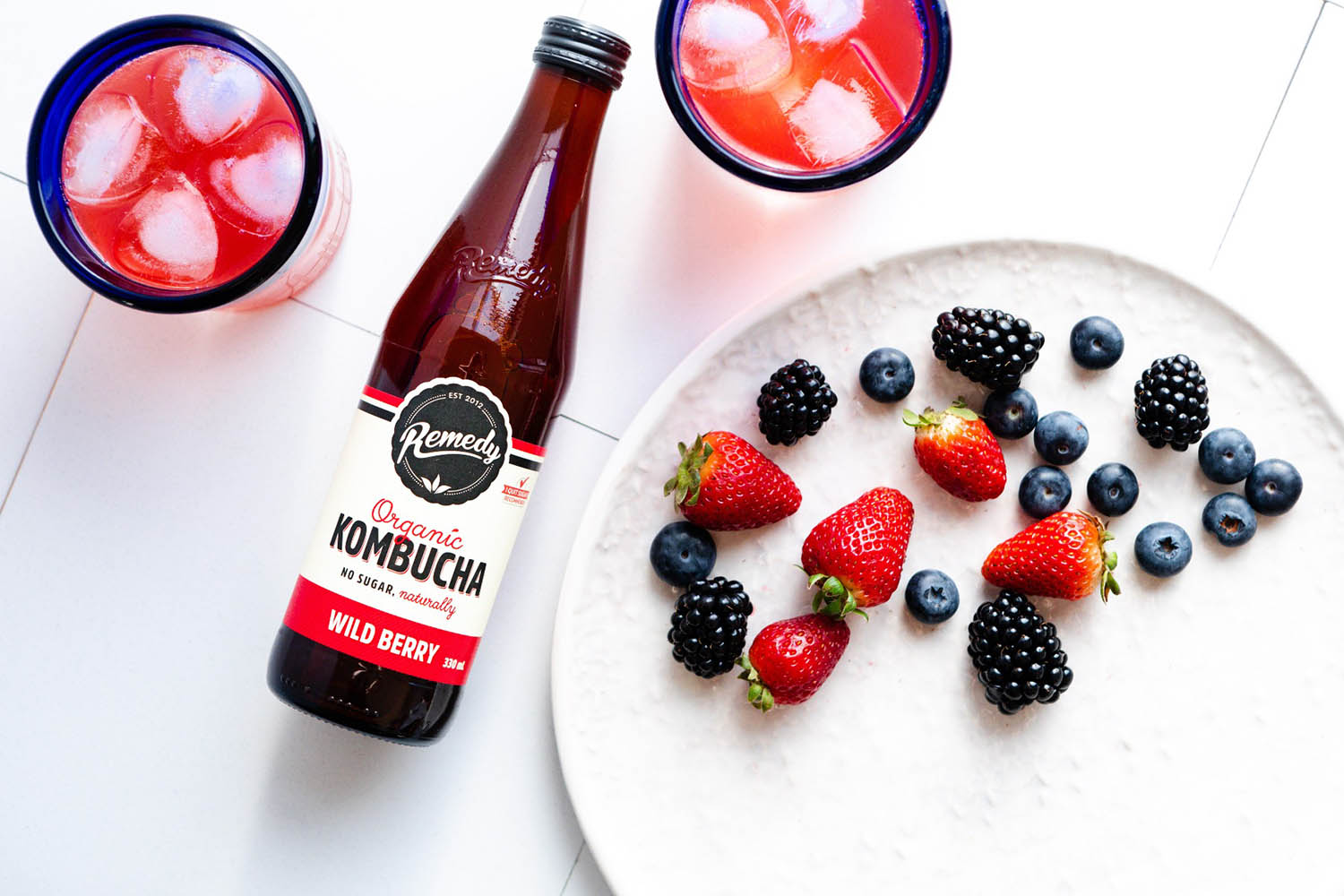 Celebrate World Kombucha Day with Us!
We're fizzin' with excitement to celebrate World Kombucha Day here at The Providore. 
Kombucha – 
the fermented probiotic tea beverage – once a niche specialty health drink, has officially gone mainstream. The lifestyle beverage is believed to have originated in China more than two thousand years ago. The traditional method of making kombucha involves a natural fermentation of sweet tea using wild healthy bacteria and yeasts. Eastern cultures call it the "tea of immortality" for its youth preservation properties. 
February 21st is a modern-day celebration for all kombucha brewers and lovers around the world – b
ecause kombucha is said to have originated in 221 B.C.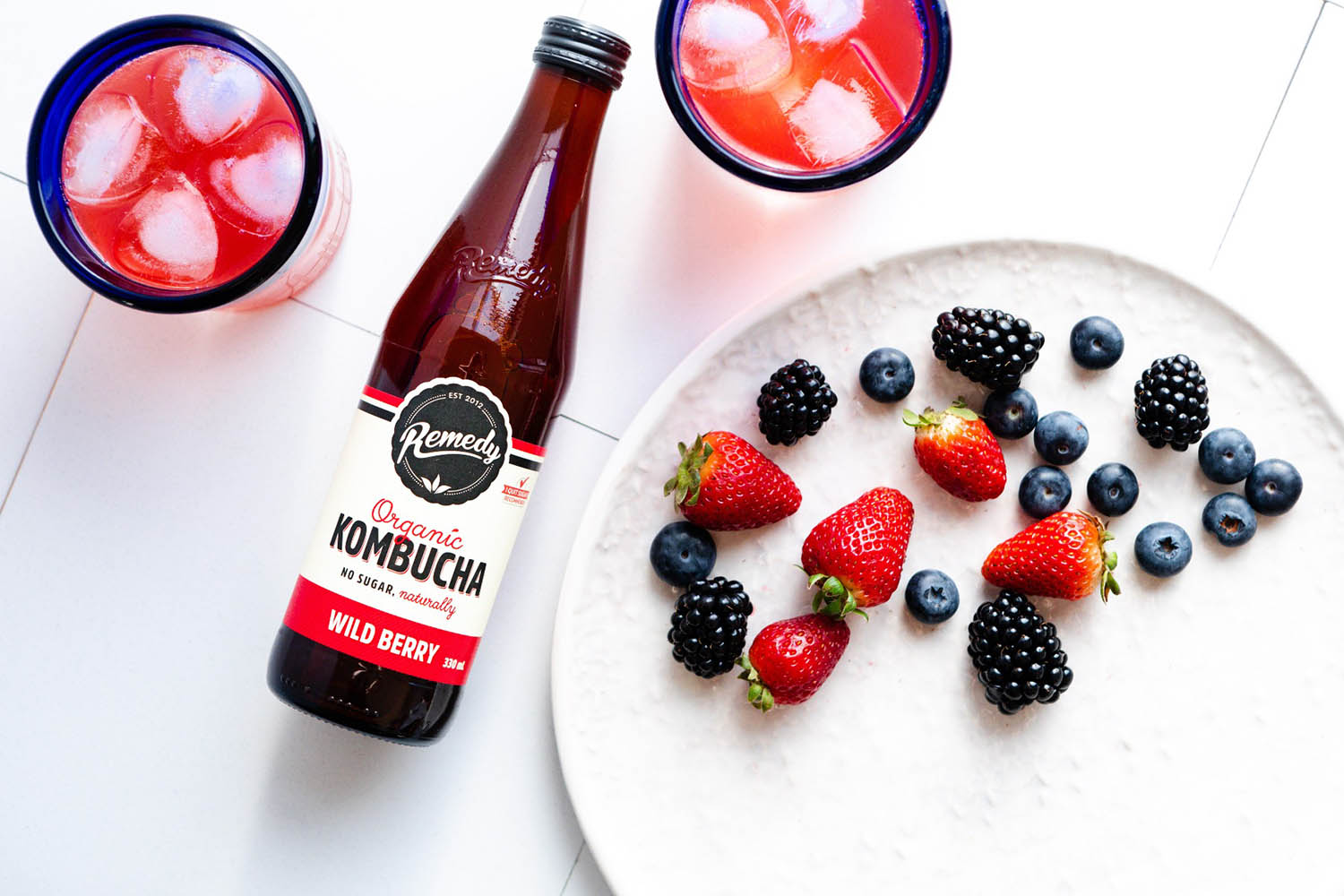 Limited Edition Flavour – Wild Berry
To celebrate World Kombucha Day, we are running introducing a limited-edition flavour of Kombucha in our cafés – Wild Berry! 
Made the old school way, Remedy's Wild Berry Kombucha is created in small batches following a long-aged 30-day brewing process to create a fruity beverage that's a marriage of strawberry, blackberry and blueberry bliss.
The Remedy Wild Berry Kombucha will be available at all our cafes for a limited time period and at a special launch price of $7++ from 14 to 28 Feb, so be sure to try them out!
Also during this period, shop online and get a FREE 330ml bottle of  Remedy Wild Berry Kombucha delivered with every purchase above $21!
Simply key in the promo code KOMBUCHADAY upon checkout.
Mix It Up – The Pretty in Pink Cocktail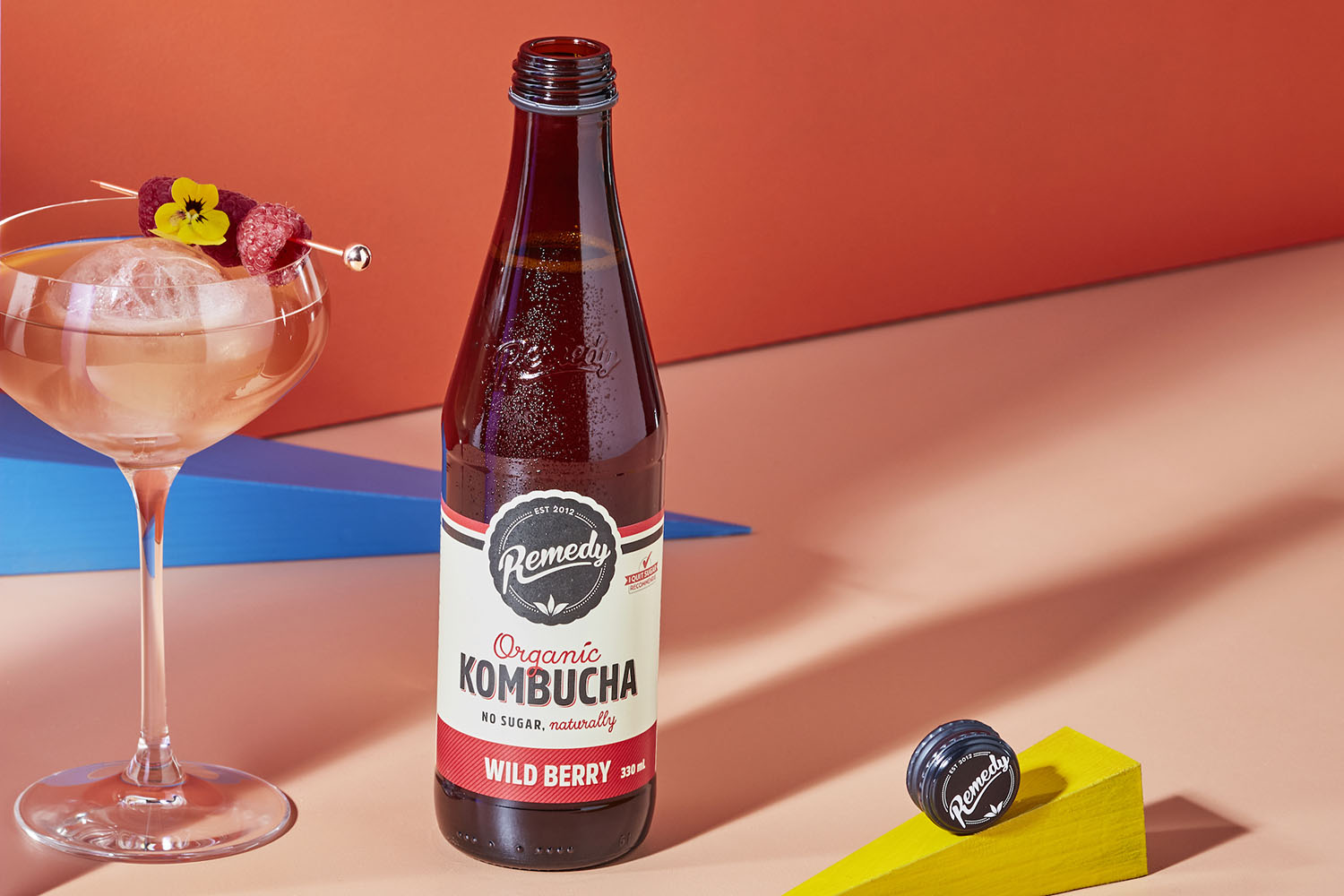 Whip up a refreshing cocktail with the Wild Berry Kombucha. Made using a combination of pink gin, Raspberry Kombucha Wild Berry and a squeeze of lime, this cocktail is made for bottomless brunching or a romantic night out!
Ingredients
– 50ml Pink Gin
– 3 x lime wedges
– 150ml Remedy Kombucha Wild Berry
– Fresh raspberries, to garnish
– Edible flowers, to garnish
– Ice
Method
– Pour Gin into a glass with ice.
– Squeeze in lime juice.
– Top with Remedy Kombucha Wild Berry.
– Garnish with raspberries and edible flowers.
Grab a couple bottles of Remedy Wild Berry Kombucha and give this recipe a try!