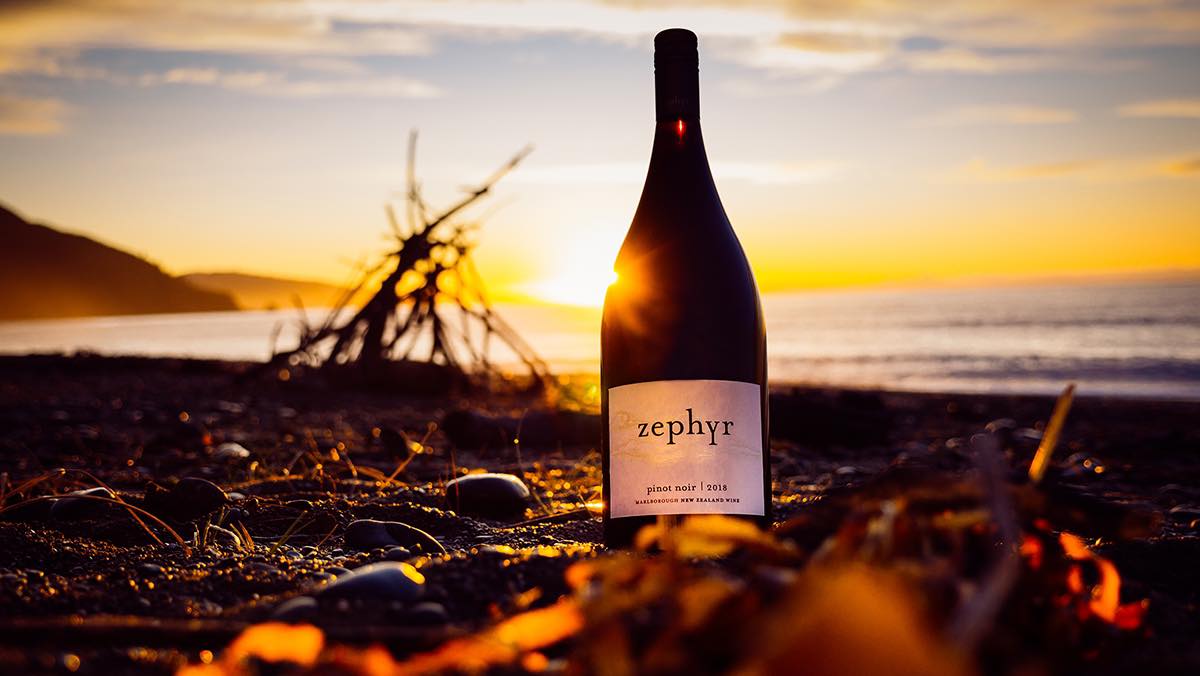 Single Vineyard Wines of Zephyr –
New Zealand – Central Otago | Marlborough
The Glover family were one of the first to plant grapes on their farm in Marlborough's Dillon's Point sub-region in 1988. Nineteen years later, led by eldest son Ben, the family launched Zephyr, a range of single-vineyard wines from the farm. The name Zephyr means 'a gentle breeze'. Inspired by the prevailing wind that moderates their vineyards, it is the perfect fit for the Glover family. Never still, always on the go, always innovating and planning their next move on the farm, in the wines and with the family.
The family farm runs alongside Marlborough's Opawa River and over four generations were home to a successful dairy operation. Owen Glover dedicated much of his life to developing a revered pedigree Friesian herd. But after realising his four children had no interest in getting up at 5:00 am to milk cows, Owen and Wendy looked over the fence. Inspired by the pioneering efforts of some other Marlborough mavericks, they opted to swap out milk for wine, selling the herd and converting the paddocks to vineyards. They had a feeling their Dillon's Point land had the potential to produce world-class wine, and this new venture might mean an end to early mornings.
Today, rows of Chardonnay, Gewurztraminer, Riesling, Pinot Gris, Pinot Noir and Sauvignon Blanc have thrived in the fertile loam soils that provide Zephyr wines with lively aromatics, great depth of flavour and excellent structural longevity.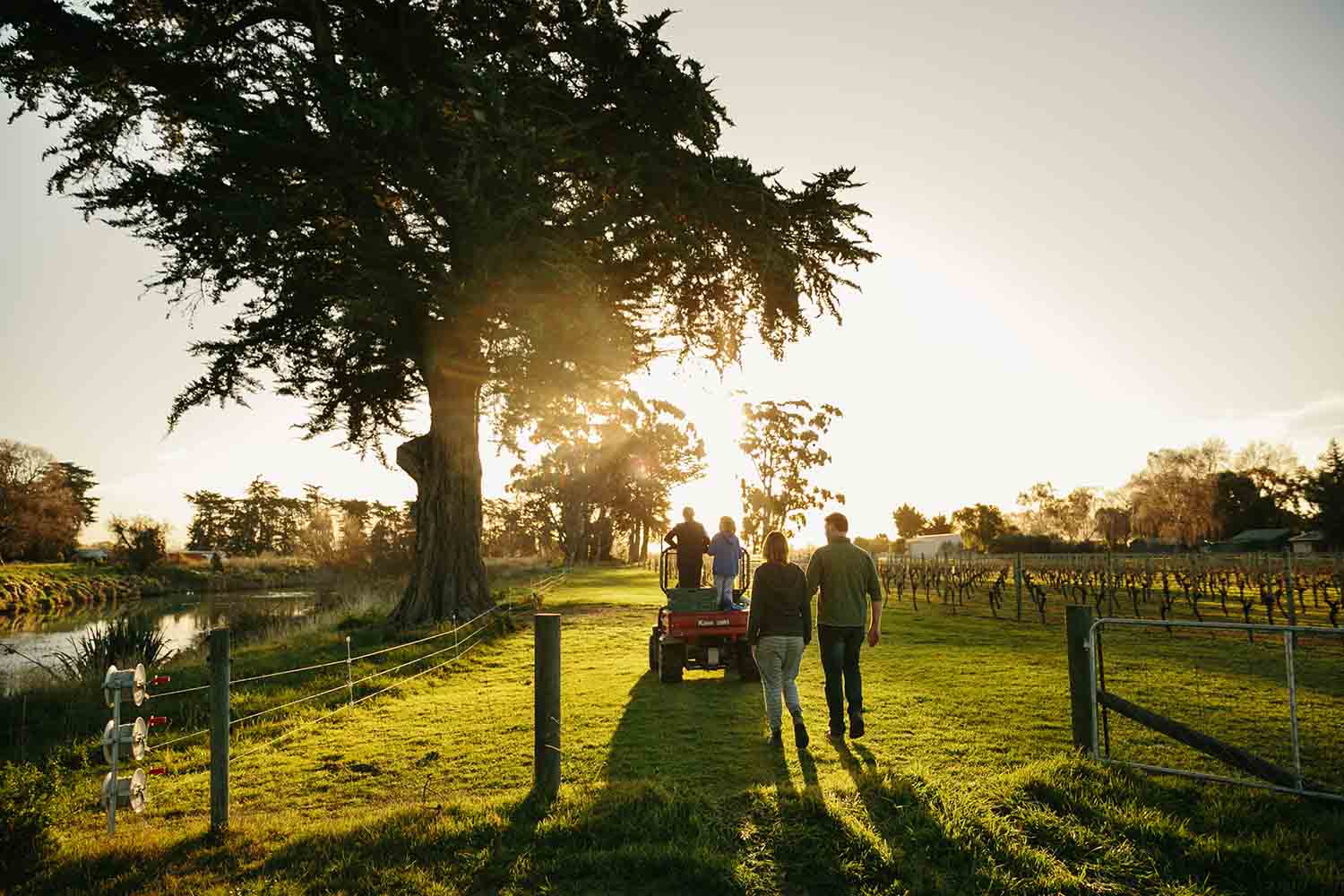 The soils of Zephyr's vineyards are fertile, the aspect is north facing and the sub-region is described as 'early country', sheltered from the harsh southerly weather patterns, sitting in the lee of the Wither Hills to the south-east of the Wairau Valley floor.
Their vineyard is only three kilometres from the high tide mark and is approximately 10 metres above sea level. Being close to the sea, in some years they see a very unique flavour profile in some of their wines. There is a distinctive umami note, a salty influence that creates a unique sense of place from this single vineyard site.
The soil structure is Kaiapoi silt loam. It has a fertile soil profile, which borders the Opawa river. As you move north, away from the river, the soils become more clay loam in structure.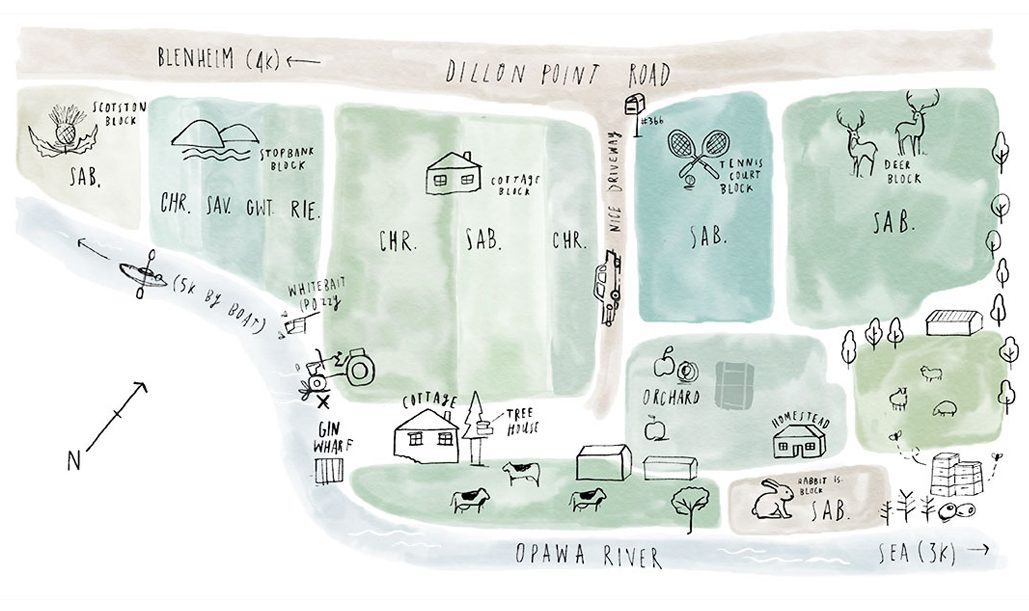 The River and its Influence
The Opawa River runs along the southern boundary of the family vineyard and is the lifeblood of the property. It is this river, over the centuries, which has flooded and deposited fertile silt loam onto their vineyard sites. Its waters are home to abundant plant, bird and fish life; most importantly Whitebait, a local delicacy in Marlborough and perfect with a glass of the Zephyr Riesling.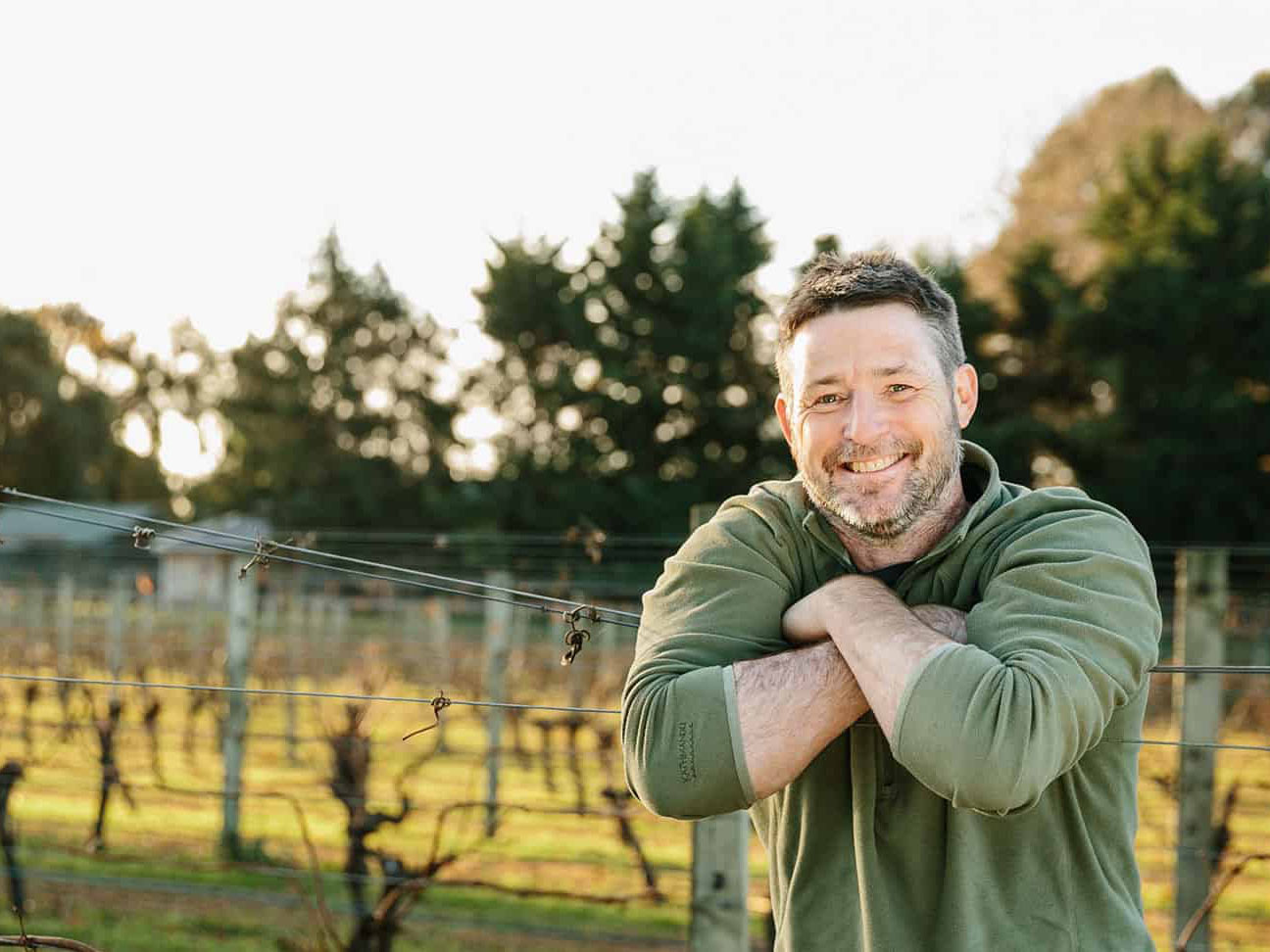 Spotlight: Ben Glover (Chief Winemaker)
When it comes to professional wine people, Ben Glover is about as top-of-the-tree as it gets, in this country anyway. He has 'Chief Winemaker' and 'Director of Winemaking' titles from internationally acclaimed brands such as Wither Hills, Lindauer, Huntaway and Corbans on his resumé, and was most recently Group Winemaker for Accolade New Zealand, sourcing fruit from Hawke's Bay, Waipara, Marlborough and Central Otago for brands such as Mud House. In 2016 he made the decision to leave his day job, to go live with the family wine brand, Zephyr.
Ben is a past Wine Marlborough committee member, chair of the Bragato Wine Show (New Zealand's only single vineyard wine show) and was chair of Pinot Noir 2017 New Zealand, the world's largest and most prestigious pinot noir event, held every four years in Wellington.
He was an inaugural Len Evans scholar in 2001 and has over 25 years of experience as a national and international wine judge, testimony to his dedication to quality wine – both as a winemaker and as an appreciative wine drinker.
Ben has also started up his second project Mr Glover focusing on very exciting Sauvignon Blancs and Pinot Noirs. 
In the words of renowned wine critics "Everywhere Ben goes, he transforms the place into a worldwide phenomenon"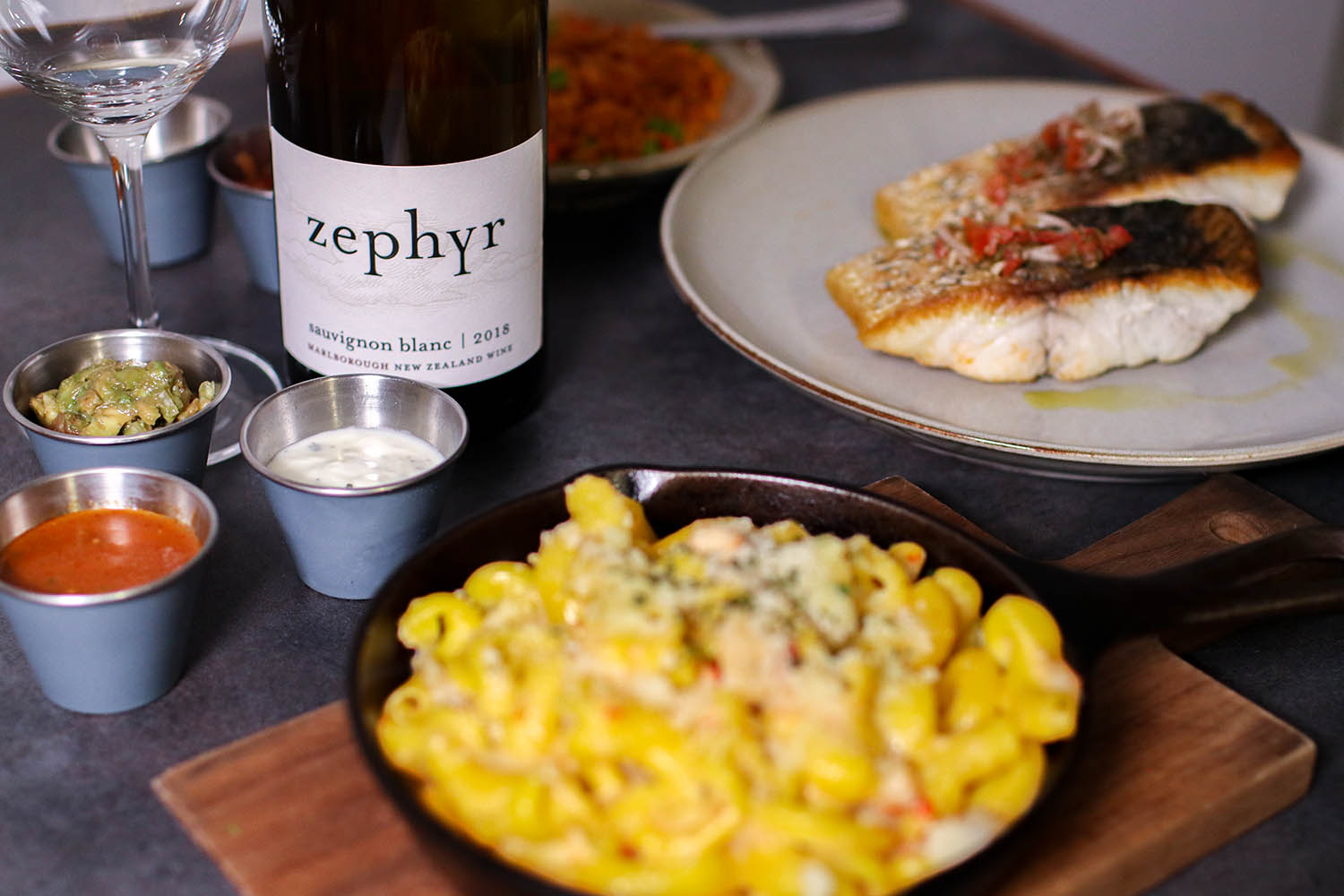 With more than two decades of experience of making wines for some of New Zealand's top brands, earning a reputation as one of the most talented and respected winemakers in the business. Zephyr wines are made in Ben's trademark expressive style, elegant with personality.
Zephyr wines are created with the spirit, passion and values of the Glover family.