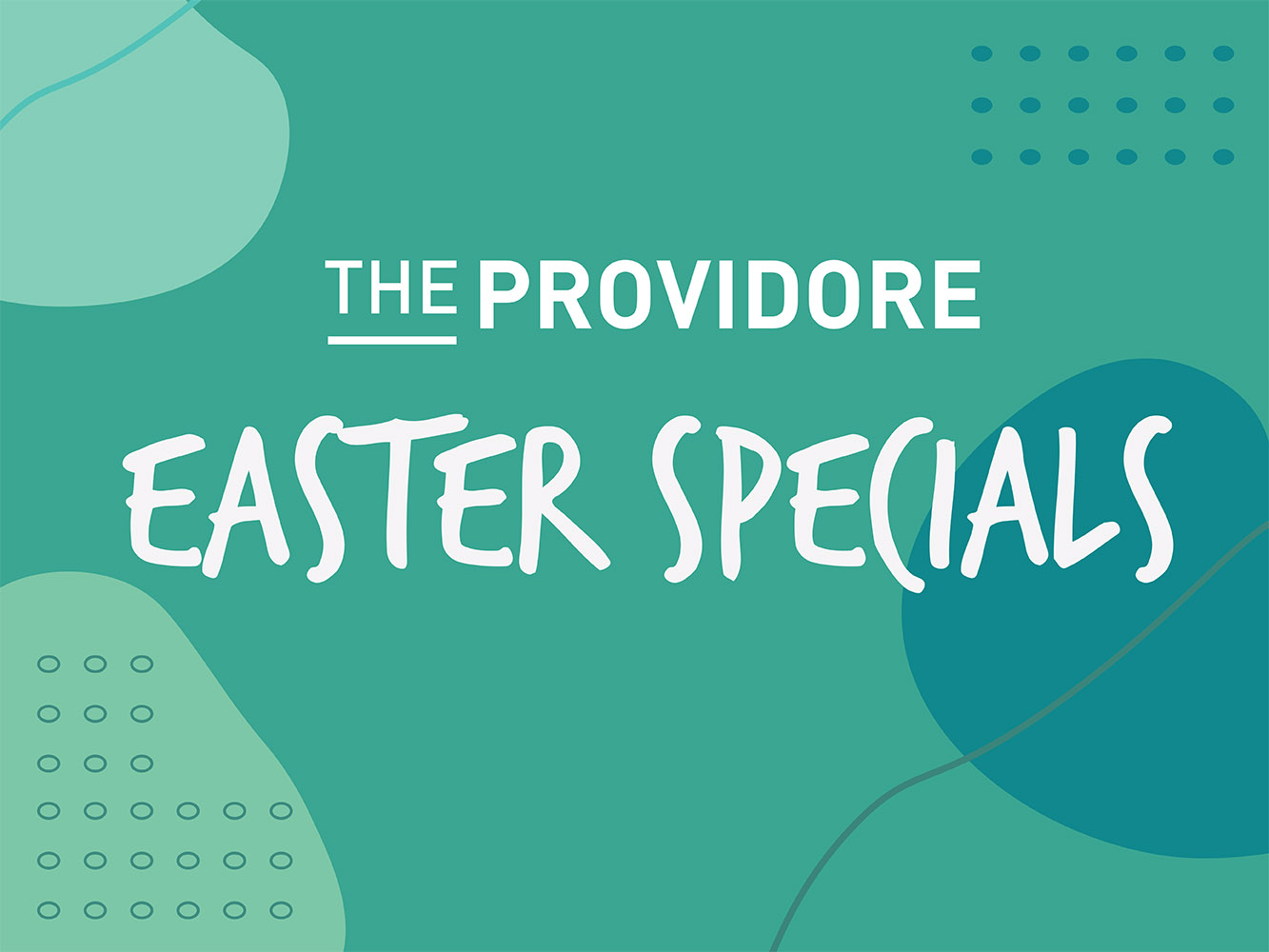 An Eggs-tra Special Easter Day!
Join in the Easter fun at The Providore as we delight your senses with a variety of Easter surprises, eggs included.
From 16th March to 12th April, check out our roundup of the tastiest and thoughtfully-crafted specials that we've planned both online and in-stores!
Keep a look out for many of our Easter surprises and specials coming your way real soon!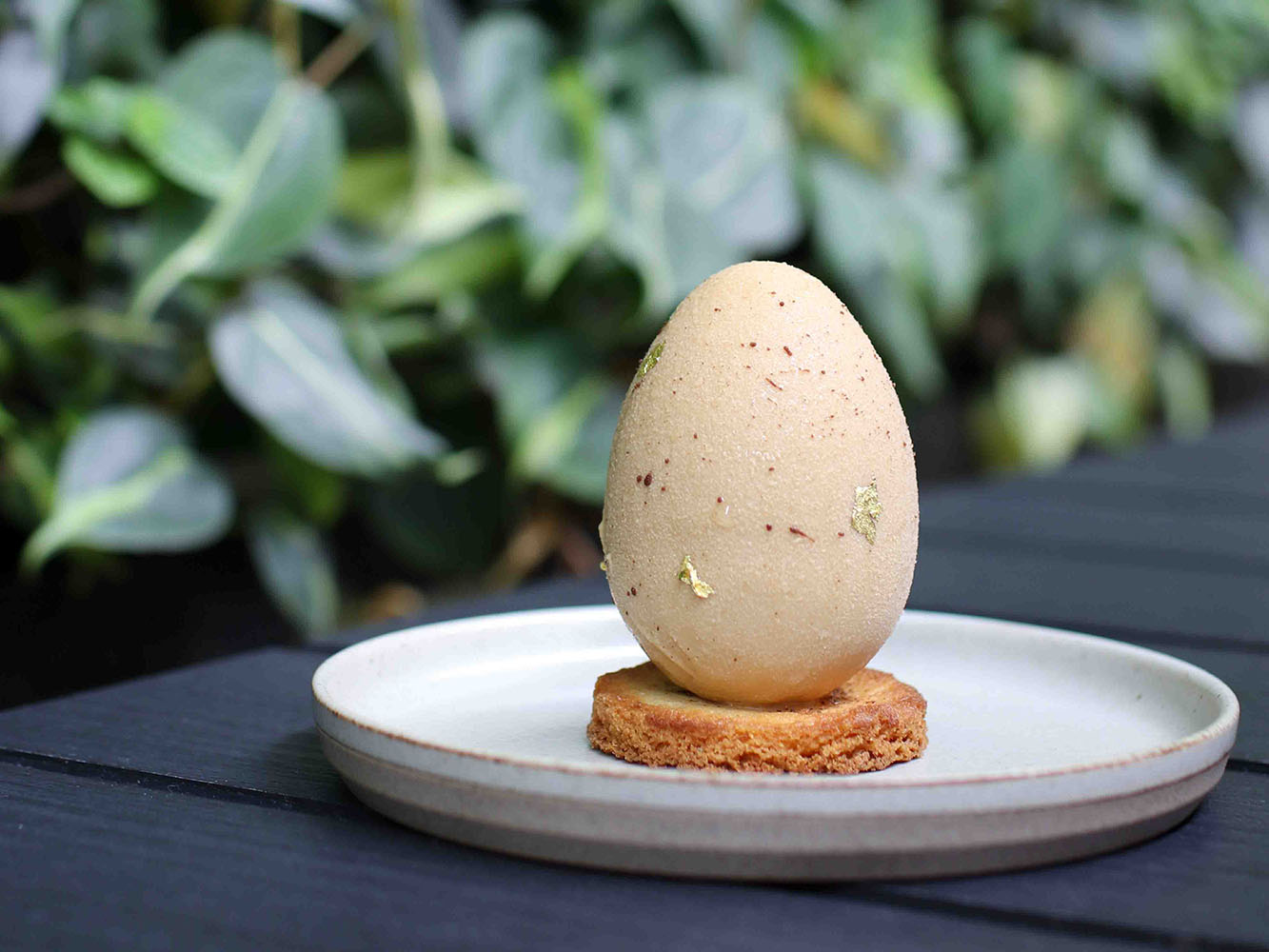 It wouldn't be Easter without Eggs and this lovely cake by our Pastry team is a must-try!
The Nashi Cake was exquistely designed by our skillful Pastry Team and is only available for a limited time as part of our Easter menu!
Cracking open the dulcey chocolate shell reveals a delicate pear mousse with a lime and caramel center. It's not just any cake, but a masterpiece in its own right!
Grilled Veggie Bagel and Stuffed Chicken Breast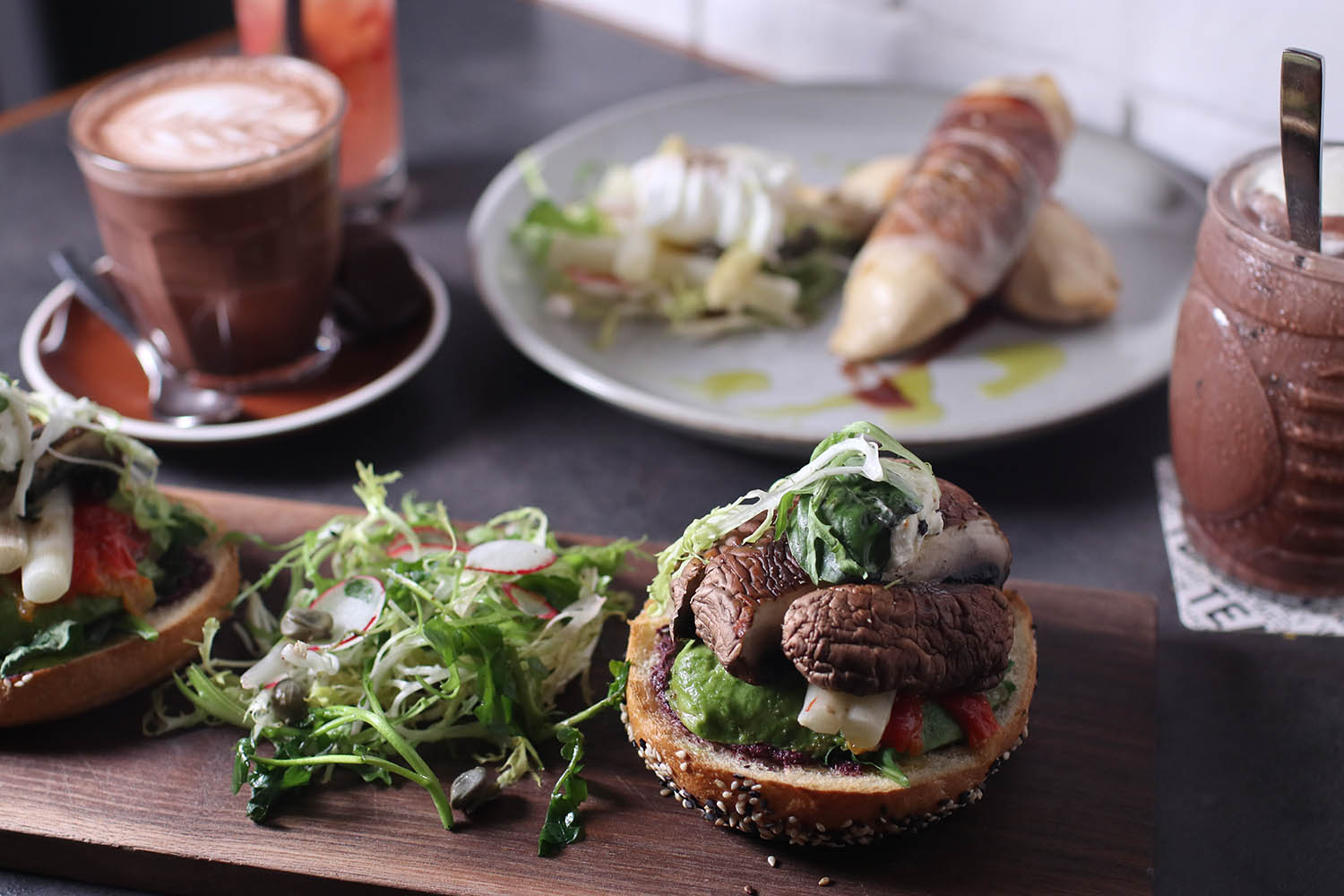 What better way to celebrate Easter than over a 
sumptuous brunch?
We have prepared an egg-cellent spread of epicurean delights such as the Grilled Veggie Bagel and Stuffed Chicken Breast.
A delight for vegetable lovers, the Grilled Veggie Bagel is a wholesome mix of portobello mushrooms, roasted peppers, grilled tomatoes, asparagus, sparkle rocket, marinated goat cheese and olives tapenade on a sesame bagel. 
Protein has never been so flavourful in our Stuffed Chicken Breast. Marinated to perfection and wrapped in a layer of prosciutto, the chicken breast is packed with marinated goat cheese and sage, accompanied by white asparagus, and a creamy poached egg.
Easter isn't complete withour chocolate, and our delicious and comforting  Iced or Hot Vanilla drinking Chocolate pairs perfectly with our refreshing mains. Be sure to try the chocolate dipped Marshmallows that are lovingly handmade each day by our Bar!
Kombucha Strawberry Cocktail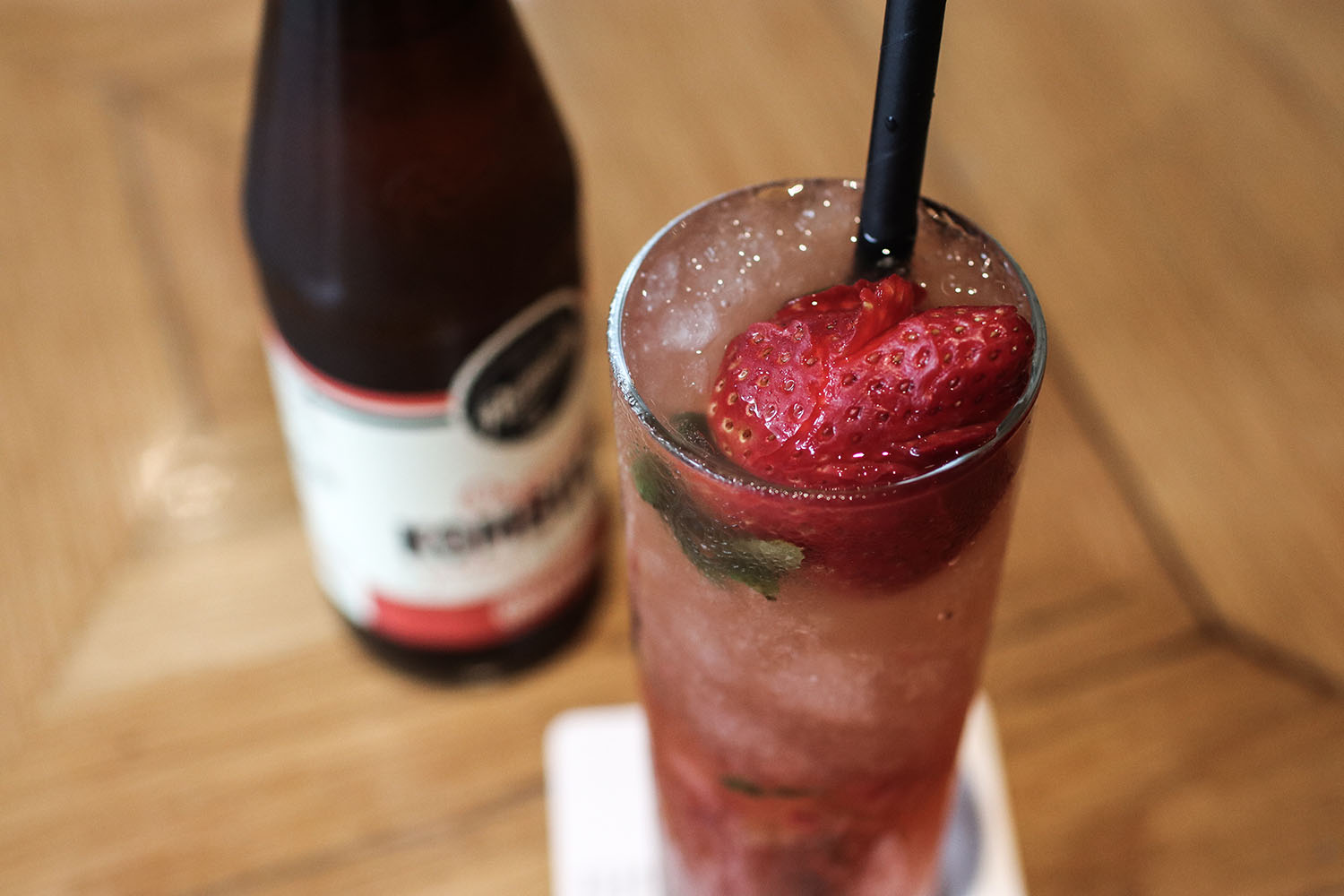 Get your Spring vibes on as you sip your way through a 
refreshing combination of White Rum, crisp sparkling Remedy Kombucha and fresh strawberries, perfect as an afternoon drink or aperitif!
Our Easter specials are available at all our Cafes from 16th March to 12th April so be sure to check them out!
Online Shop Easter Surprise Promotion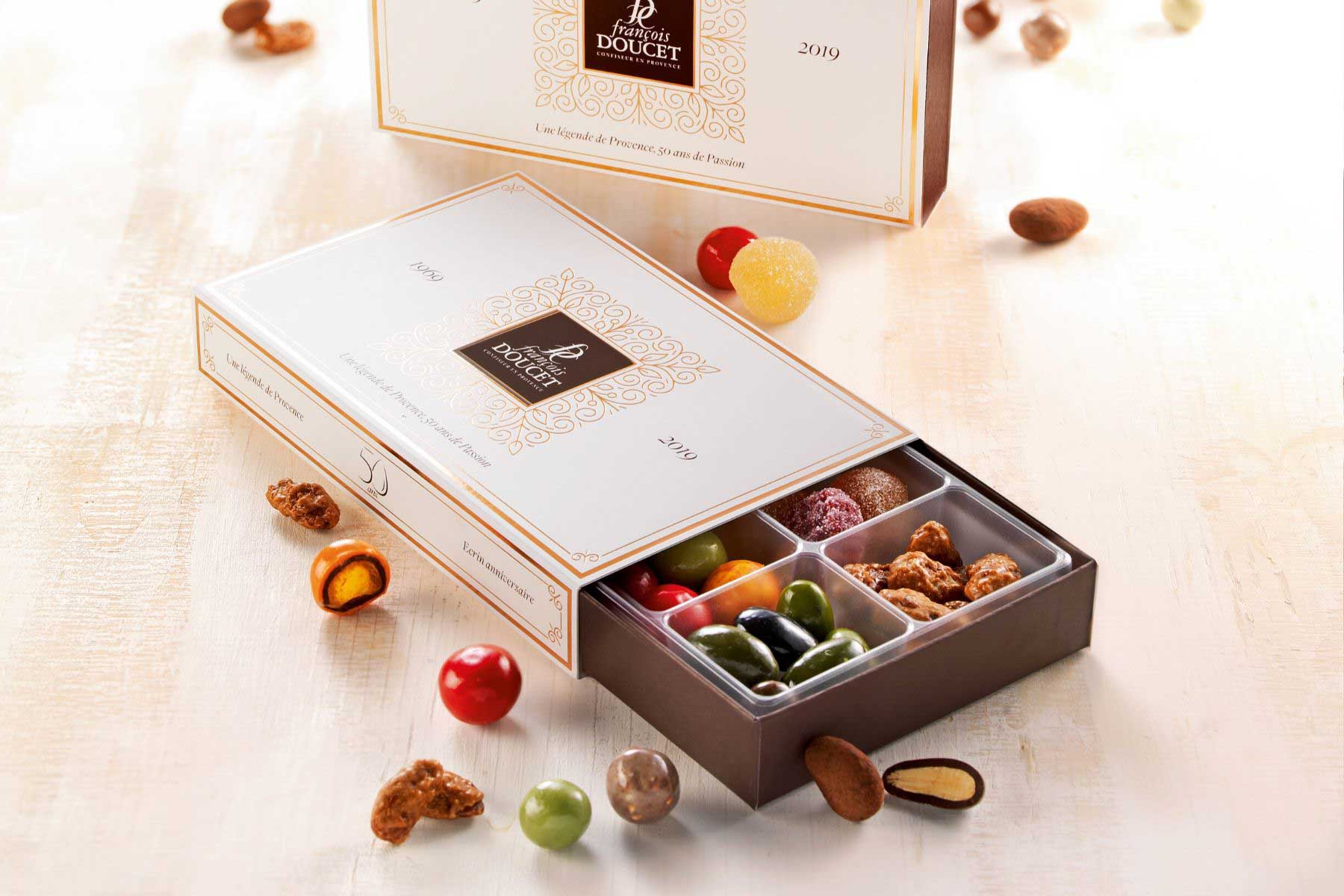 We're gearing up for an Easter filled with surprises!
For every $50 spent on our online store, stand to win a wide array of prizes ranging from $15 dining vouchers, $5 retail vouchers and a grand prize – a bottle of Adami Bosco di Gica Brut DOCG Prosecco Superiore (worth $49). Promo runs from 16 March till 12th April.
What's more, spend $80 and get free standard shipping islandwide with the promo code NEWFREE.
Here's to one egg-citing Easter season!