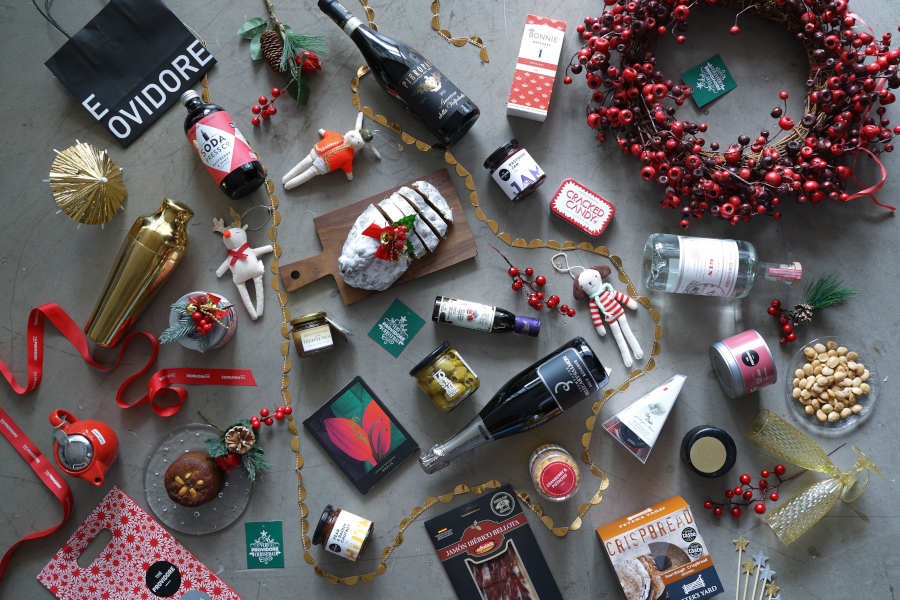 Get Hampered This Christmas!
It wouldn't be Christmas without a towering hamper full of delectable food and drinks. And we believe the more bountiful the hamper, the better.
The variety of hampers that you can get will leave you spoilt for choice, whether it's champagnes, gins, chocolates, cheese or perhaps a mixture of lots of luxury items. In our guide below, we've rounded up the best hampers this festive season – we've got everything your heart could possibly desire for a truly unique gift.
Psst… get a free glass of Champagne Virginie T Brut NV (worth: $15) when you order your hampers online on our new online shop (shop.theprovidore.com) and choose to self-collect your order at The Providore Downtown.

Simply:
1) Order any of our Christmas Hamper range online
2) Choose to self-collect at The Providore Downtown
3) Enjoy your elegant glass of champagne when you collect your hamper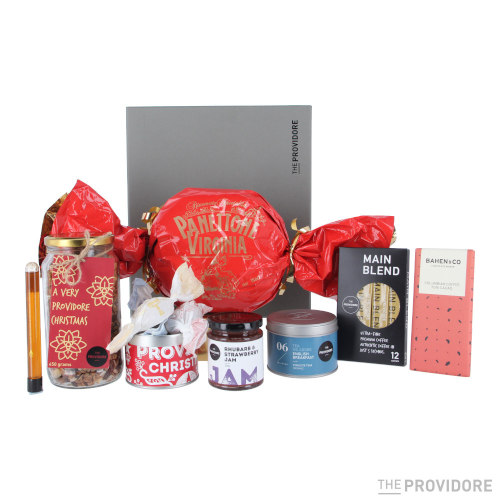 Christmas Morning Hamper
Designed to evoke the joy that comes on Christmas morning, this hamper is chockful of goodies to unwrap and enjoy during the season.
Included within is a delicious 500g panettone, a Bahen & Co. chocolate bar, amaretti biscuits, as well as our very own tea, coffee, granola, and jam.
There's no finer way to welcome the morning
Pantry Hamper
Prepared with all foodies in mind, this hamper contains all that is needed for stocking up one's pantry to prepare a delicious meal or two!
With items such as a truffle spread (Tartufata) from The Adriatic Pantry, a jar of pickles, beef bone broth from The Stock Merchant, and more, this hamper is a great gift option for those who love cooking!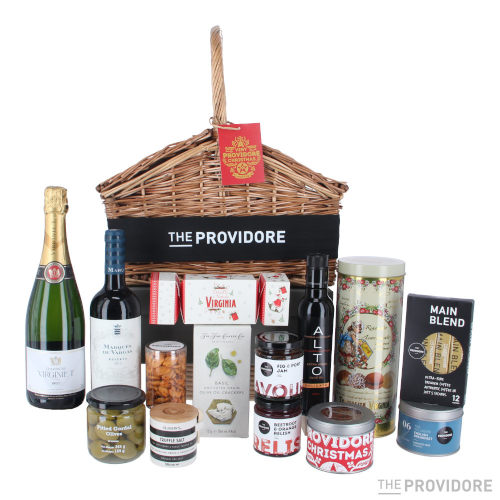 Luxe Hamper
Made for those who enjoy the finer things in life, this hamper includes a bottle of champagne and a bottle of red wine – perfect for celebrating the season!
Also included are confectionary items for sharing, gourmet foodie items to add to one's pantry, and a fruit cake baked by The Providore bakery.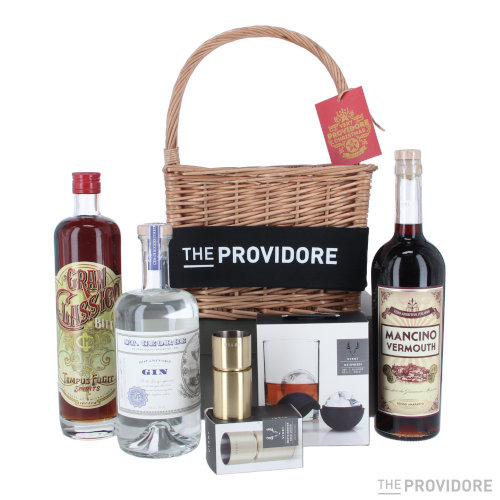 Negroni Gift Set (Alcoholic)
Looking for something niche, yet sophisticated?
This Negroni set includes all that is needed for making a great Negroni, and makes a great addition to any home bar! Tools such as an ice sphere mould and jigger are also included, perfect for mixing up some festive cocktails!